Our Vision
Empowering Financial Evolution, Transforming Lives: Our vision at DigiPay.Guru is to lead the fintech revolution by providing innovative and accessible financial solutions. We aim to empower individuals and businesses with seamless digital payment experiences, driving financial inclusion and catalyzing global progress
Our Mission
Enabling Fintech Dreams, Unleashing Innovations: Our mission is to provide a dynamic ecosystem that nurtures and amplifies the capabilities of fintech innovators. Through our pioneering platform and unwavering support, we are dedicated to unlocking opportunities, sparking creativity, and fostering collaborations that redefine the boundaries of fintech excellence.
Leadership
Rahul, the visionary CEO of DigiPay.Guru, is an influential leader with a rich history of shaping the payment industry. With over 17 years of profound experience, his expertise serves as the bedrock for DigiPay's success. Rahul's strategic acumen and practical knowledge drive the company's innovative solutions, redefining the fintech landscape. His intricate understanding of the complexities within the payment industry propels DigiPay.Guru to the forefront of the market. Rahul's expertise guides the company towards uncharted growth and innovation. His commitment to cutting-edge solutions and enduring client relationships underpins DigiPay's transformation into a pioneering fintech leader.
The team behind Digipay
Our accomplished team consists of individuals who excel in their respective fields. All of them are team players who complement each other to bring out the best possible results.
Advisors, Partners & Mentors
Our accomplished team consists of individuals who excel in their respective fields. All of them are team players who complement each other to bring out the best possible results.
Sashi Parvat
Product Strategist & Fintech Consultant
Shashi brings 17+ years of global experience in Product Management, Innovation, and FinTech. His expertise spans FinTech, Neobanking, Pre-Paid Programs, Payments, Financial Inclusion, Insurance & Micro-Pensions, including roles at World Bank, Gates Foundation, and more. He's driven innovation for startups, national payment platforms, and wallet prepaid programs. With a strong background in associations, NGOs, and payment strategies across India, Middle East & East-Africa, Shashi empowers the FinTech landscape.
Ali Hussein Kassim
Fintech Advisor & Strategist
Ali is a C-Level Executive with extensive experience in Strategy, Markeing, New Media, Business Development, Start ups and turnaround situations and specialises in Corporate Strategy, Digital Marketing, Business Development, Strategic Marketing, CRM and Strategic Management.
He has a Board-level experience in both For-Profit and Not-For-Profit Organisations and also spares time to mentor young Techpreneurs across Africa.
What makes us different
Digipay is a leading mobile finance solution and every FinTech's first choice. There are many things that makes Digipay different from the rest. Some of them are mentioned here.
DigiPay.guru's success over the years
Over the years, DigiPay.guru has successfully delivered several customized and top-notch digital wallet solutions for its clients. You can get a glimpse of a few of those works here.
Digipay.guru has provided a dynamic e-wallet feature solution to its South African client
Coincidently, our client has the same name as ours. The only similarity that he lacks in the name is ".guru". Our client "DigiPay" is a leading e-wallet service provider in South Africa Ivory Coast backed by Digital Afrique Telecom (DAT).
South Africa
Explore more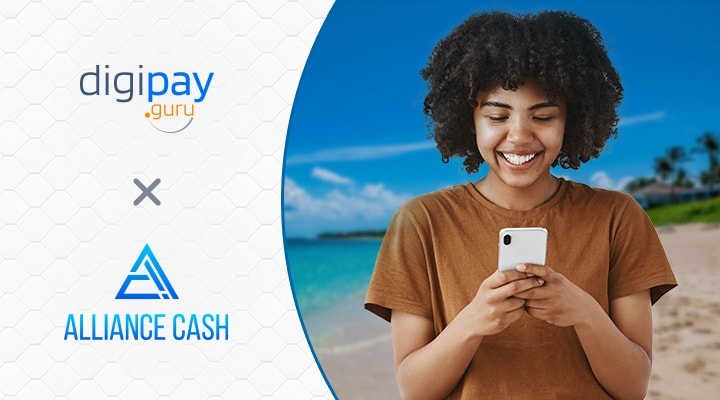 DigiPay.guru provides a feature-rich digital wallet solution to its Bahamas-based client
Alliance Mobile Solutions is a FinTech startup based in the Bahamas. It aims to offer utmost ease and convenience in person-to-person transfer, bill payments, and merchant payment services via a robust mobile wallet solution.
Bahamas
Explore more
Look through your eyes of insight to our insightful thoughts
Digipay.guru is born to simplify financial transactions. We love discussing the latest FinTech Solutions. We write regular blogs where we cover insightful topics with our insightful thoughts to cater you with imperative informations.