Endless Possibilities With Our Solution
Discover the ultimate way to manage your prepaid card programs efficiently with top-notch security and compliance. With our solution, issue cards of varied types and features, as and when required.
Issue Prepaid Cards
Easily issue prepaid cards in a simple and convenient way while providing a hassle-free experience for you and your customers.
Multi-currency management options
Easily provide multi-currency payment options to your customers. Expand your reach by enabling hassle-free global transactions.
Integrate with global payment networks
With our expertise in working with top banks and payment networks throughout the world, we can help you seamlessly integrate with them.
Let your customer experience the best of all
prepaid cards
A Promise to
Deliever

Excellence!
API
We Are Powered by API
Our Powerful APIs enable seamless processing, quick and secure transactions, real-time monitoring, simplified account management, and automated tasks, ensuring a hassle-free customer experience.
Security
Complete Security & Privacy Ensured
With our advanced security features, we add multiple layers of security to cards. From encryption, tokenization, access control to monitoring and alerts, we prioritize your privacy and security with every transaction.
Self service
Offer Easy Access to Your Customers
Put your customers at the forefront of the prepaid card experience. We offer customer self-service capabilities allowing your customers to manage their cards online through an app.
Data insights
Instant and Specific Data Insights
With our advanced data reporting capabilities, we provide detailed and instant data analysis and reports on card usage, transactions, and other relevant data. Make informed decisions with all the insights needed for your business.
Personalize
Tailored to Your Needs!
We offer complete customization capabilities for your specific needs. Our platform enables you to tailor it to fit your unique requirements to enhance efficiency and customization effectiveness for your business.
Compliant
Your Compliance Partner for Success
We help you meet all the regulatory requirements like PCI DSS to keep your prepaid card data fully secure. We ensure following the best data security and compliance practices, for stress-free business.
DigiPay.Guru's success over the years
Over the years, DigiPay.Guru has successfully delivered several customized and top-notch digital wallet solutions for its clients. You can get a glimpse of a few of those works here.
DigiPay.Guru has provided a dynamic e-wallet feature solution to its South African client
Coincidently, our client has the same name as ours. The only similarity that he lacks in the name is ".guru". Our client "DigiPay" is a leading e-wallet service provider in South Africa Ivory Coast backed by Digital Afrique Telecom (DAT).
South Africa
Explore more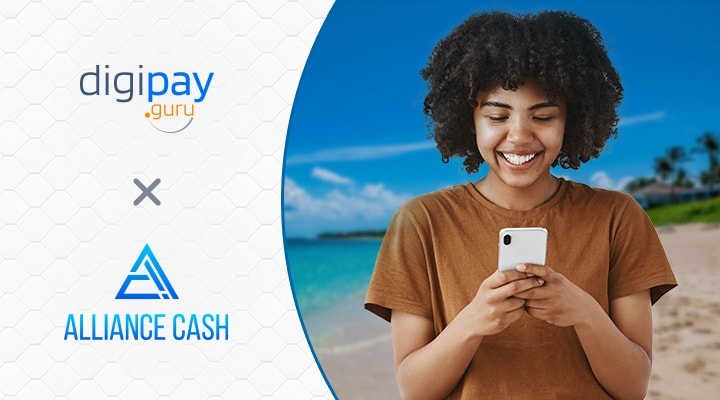 DigiPay.Guru provides a feature-rich digital wallet solution to its Bahamas-based client
Alliance Mobile Solutions is a FinTech startup based in the Bahamas. It aims to offer utmost ease and convenience in person-to-person transfer, bill payments, and merchant payment services via a robust mobile wallet solution.
Bahamas
Explore more
Look through your eyes of insight to our insightful thoughts
DigiPay.Guru is born to simplify financial transactions. We love discussing the latest FinTech Solutions. We write regular blogs where we cover insightful topics with our insightful thoughts to cater you with imperative informations.