DigiPay.guru is a next-gen mobile wallet solution which is disrupting the FinTech and payment industry with its cutting-edge features and innovative use-cases. DigiPay's goal is to empower the FinTech leaders of tomorrow by providing them with the state-of-the-art payment solutions that can serve multiple industries with its ingenious use-cases.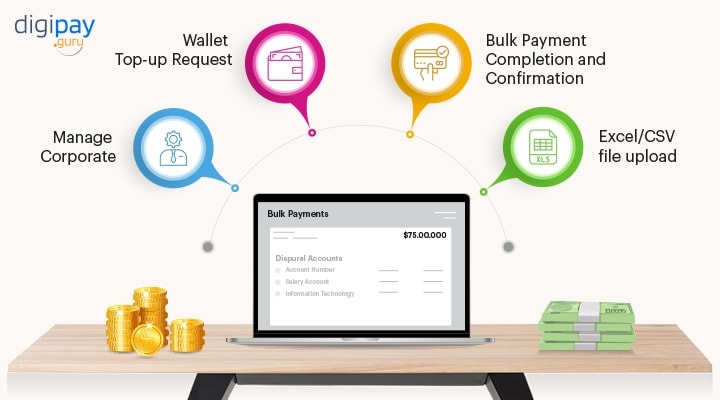 Continuing this tradition, DigiPay is extremely delighted to announce its latest product update in the form of a bulk payment solution. Now, DigiPay's clients can make seamless bulk payments in a simple, fast, and secure way. But before we discuss the latest product update, let's discuss what bulk payment actually is.
What is bulk payment?
As the name suggests, bulk payment is a system which enables the payer to make multiple payments to a bulk list. In this, the bulk list is nothing but a list of beneficiaries or credit accounts that you're intending to pay from the single debit account. Salary payments are the best example of bulk payments. Apart from that, bulk payments have many other use cases such as:
Vendor payments
Customer refunds
Customer rewards
DigiPay's bulk payment solution
DigiPay brings next-gen bulk payment solution which will revolutionize bulk payments for corporates across the globe. Our solution employs state-of-the-art mobile wallet technology to execute fast, accurate and secure bulk payments. Our bulk payment solution also comes with cutting-edge features which makes lives of corporate admins easy.
How does it work?
DigiPay's bulk payment solution is a user-friendly solution which enables clients to make bulk payments in an easy, fast, and secure manner. Now, let's have a look at the working of our bulk payment solution.
Manage corporate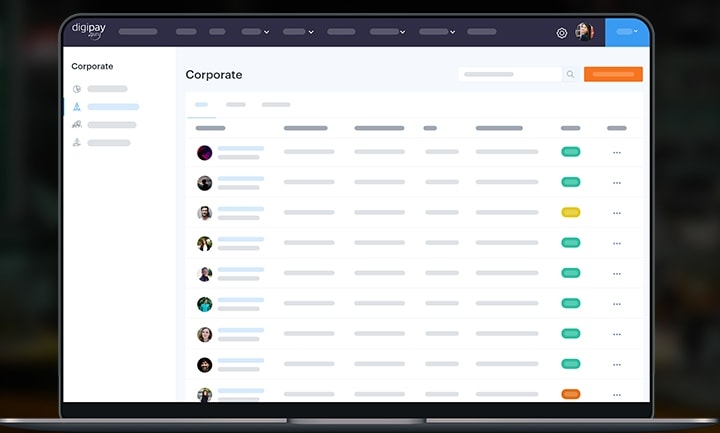 First, we came up with a corporate section, where the system admin can add any number of corporates. Moreover, they can also add customers as the corporate's employee. The below figure shows "DigiPay Pvt Ltd." as the corporate added by the system admin.
Wallet top-up request
Corporates can make bulk payments only when they top-up their wallet. And for that, first, the corporates have to register with the company. Second, the corporate admin has to request the system admin to add a certain amount with the transaction reference number.
The system admin will then verify this request. The system admin will either approve or disapprove the request depending on whether the request details match with the admin requirement or not. You can have a look at the top up request section in the below figure.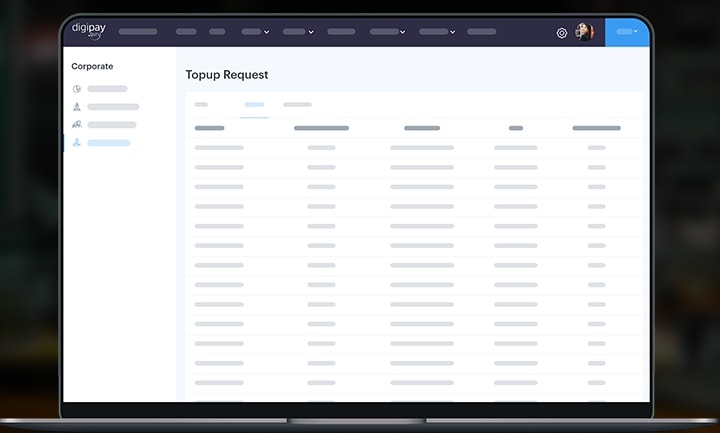 If the system admin approves the request, then the requested amount will be credited into the corporate admin. Now, the corporate admin can log in into his account and view its employees' list along with their wallet balance.
Excel/CSV file upload
To make a bulk payment, the corporate admin will have to upload an excel or CSV file which will have all the information of the employees like name, phone number, salary amount, etc.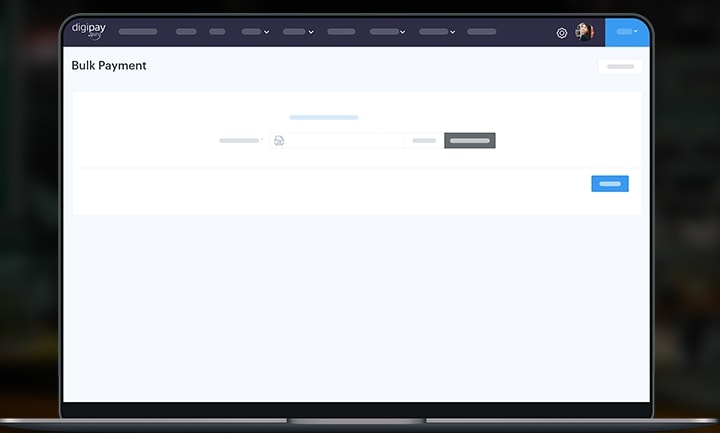 Once the excel/CSV file is uploaded, the corporate admin can view his employees' detail as shown in the figure below: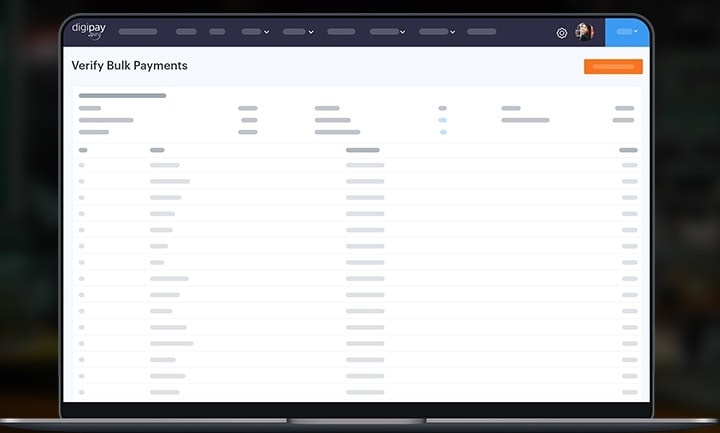 Bulk payment completion and confirmation
Now, after verifying all the information on the system, the admin can make bulk payments in one go. Once it's done, then the respective salary amount will be credited to the employees' DigiPay wallet balance.
And the total amount will be deducted from the corporate wallet balance. The corporate admin will be also notified once all the employees receive their salaries in the wallet.
Benefits of DigiPay's bulk payment solution
With DigiPay's bulk payment solution in place, the corporates enjoy a plethora of benefits. Let's have a look at these benefits one by one.
One time upload
With DigiPay's bulk payment solution in place, the corporate admin can upload the payment details of all his employees in one go. For this, all he has to do is upload an excel/CSV file with all the payment details.
Track payments
DigiPay's bulk payment solution enables the corporate admin to keep a track of all the successful payments as well as the failed ones.
Cut down costs
DigiPay's bulk payment solution enables you to cut down transaction costs. This is because bulk payments made via DigiPay will cost you significantly less as compared to making payments for each individual.
This is because the cost can add up when you're processing each transaction one-by-one. However, it will cost less when you pay it in bulk as you'll be paying less per transaction.
Reduce errors
DigiPay's bulk payment solution exhibits unmatched accuracy and preciseness when it comes to bulk payments. With this, corporates can reduce errors caused due to manual processing of bulk payments.
This was all about the DigiPay's bulk payment solution. We'll be coming up with some more news and updates on our mobile wallet solution. Till then keep reading this space.