Increase customer loyalty with our closed-loop wallet solution
DigiPay.Guru comes with its advanced closed-loop wallet solution which allows merchants to deploy their self-branded wallets. These wallets help their customers to have a seamless payment experience while placing online orders. Furthermore, they also serve the purpose of building customer traffic through the effective use of cashback.
An advanced cashless fuel retail solution helps you to redefine the fuelling experience of your customers. With this solution in place, you can make your fuelling process fast, convenient, and secure. Have a look at the below video where we have explained in detail about the working mechanism of this solution along with its benefits and advantages.
Who needs closed-loop wallets?
Retailers
Ecommerce Service Providers
Franchises
Multi-tier organizations
Independent Sales Organisations
Major features of DigiPay.Guru's
DigiPay.Guru's closed-loop wallet solution comes with cutting-edge features which make payment management for all the business owners.
Step-by-step guide to use this app
It's extremely easy to use this app. See the steps mentioned below to see how to use this closed-loop wallet app.
1
Load balance
In the first step, the user has to load the balance into their wallet via credit or debit cards.
2
Place an order
In the next step, the user has to place the order of all the items which he wants to purchase.
3
Pay using the app
After placing the order, the user has to pay for it by using DigiPay.Guru's closed-loop wallet app.
4
Earn loyalty points
On successful completion of payment, the user receives loyalty points which he can use in future transactions.
What can you achieve with Digipay?
DigiPay.Guru's closed-loop wallet solution offers you a plethora of benefits. Below mentioned are a few of those benefits that will skyrocket your profits.
DigiPay.Guru's success over the years
Over the years, DigiPay.Guru has successfully delivered several customized and top-notch digital wallet solutions for its clients. You can get a glimpse of a few of those works here.
DigiPay.Guru has provided a dynamic e-wallet feature solution to its South African client
Coincidently, our client has the same name as ours. The only similarity that he lacks in the name is ".guru". Our client "DigiPay" is a leading e-wallet service provider in South Africa Ivory Coast backed by Digital Afrique Telecom (DAT).
South Africa
Explore more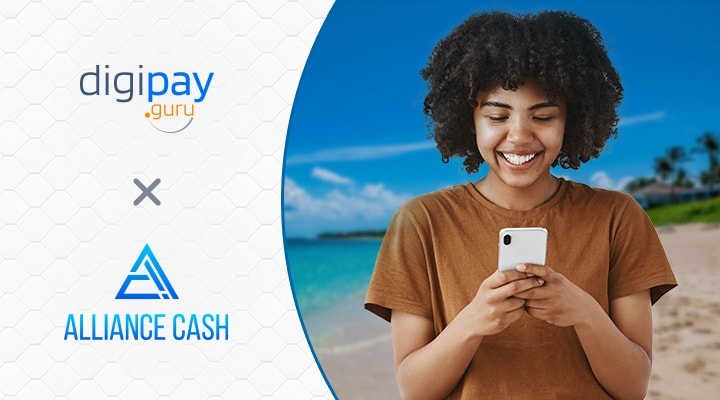 DigiPay.Guru provides a feature-rich digital wallet solution to its Bahamas-based client
Alliance Mobile Solutions is a FinTech startup based in the Bahamas. It aims to offer utmost ease and convenience in person-to-person transfer, bill payments, and merchant payment services via a robust mobile wallet solution.
Bahamas
Explore more
Look through your eyes of insight to our insightful thoughts
DigiPay.Guru is born to simplify financial transactions. We love discussing the latest FinTech Solutions. We write regular blogs where we cover insightful topics with our insightful thoughts to cater you with imperative informations.