Our digital payment solution caters to
DigiPay is a multi-faceted digital payment solution that caters to various use cases. Mainly it provides services to bank & other financial institutions and FinTech enterprises hailing from various industry verticals.
Banks
Boost your digital services through DigiPay's scalable and omnichannel agency banking that provides you with a secure payment infrastructure for your customers, merchants, and corporates.
Fintech Startup
DigiPay.guru can rapidly boost FinTech revenue with the help of advanced digital services like e-wallet management, M-banking, instant transfers, etc.
How DigiPay empowers FinTech enterprises?
DigiPay empowers various FinTech enterprises with its cutting-edge features and advanced technology. Below mentioned are few ways by which it enhances the operational efficiency of FinTechs.
Adaptive workflow
Leverage the high degree of flexibility that DigiPay's technology offers you to set-up an exclusive user-journey experience that your FinTech platform demands. Along with that DigiPay's solution ensures:
A fluid payout system
Proper execution of payment orders
IBAN linked into the user's wallet
Simple integration
DigiPay's FinTech payment solution is easy to integrate due to our developer-friendly API. Moreover, our online documentation includes checkout libraries and dedicated case studies for Android, iOS, and open source SDKs':
Complete compliance support
DigiPay has compliance with card industry regulations and European Union due to our banking license which covers several registered businesses in almost 31 countries of the European Economic Area. We ensure data security by conforming with:
Secure payment infrastructure
DigiPay payment infrastructure ensures identification of your beneficiaries and contributors. No matter, if it's an individual, association, or a company, we take care as per the anti-money laundering laws.
Establish a secure payment environment
Flag unusual behaviour
Block fraudulent actions
White-label solution
DigiPay's white-label solution helps you to focus on offering top-notch experiences to your users. Integrate and design your payment flow within your mobile app and web to provide a smooth user experience.
Get solution under your name and brand
Access all API functions
Gain full control over your payments
Versatile nature of DigiPay's FinTech payment solution
DigiPay's FinTech payment solution is versatile in nature since it has multiple use-cases. Few of these use cases are described below:
DigiPay.guru's success over the years
Over the years, DigiPay.guru has successfully delivered several customized and top-notch digital wallet solutions for its clients. You can get a glimpse of a few of those works here.
Digipay.guru has provided a dynamic e-wallet feature solution to its South African client
Coincidently, our client has the same name as ours. The only similarity that he lacks in the name is ".guru". Our client "DigiPay" is a leading e-wallet service provider in South Africa Ivory Coast backed by Digital Afrique Telecom (DAT).
South Africa
Explore more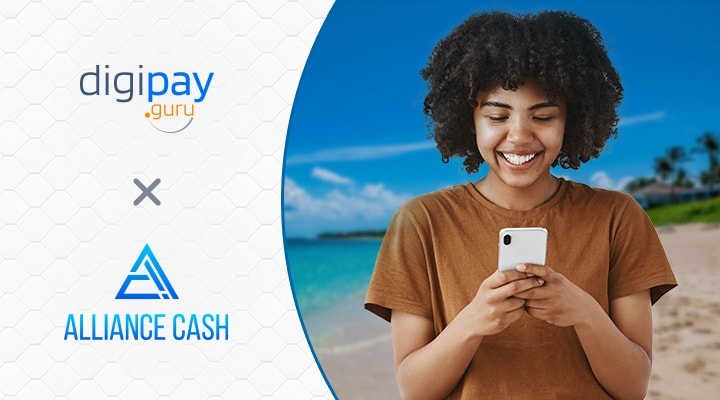 DigiPay.guru provides a feature-rich digital wallet solution to its Bahamas-based client
Alliance Mobile Solutions is a FinTech startup based in the Bahamas. It aims to offer utmost ease and convenience in person-to-person transfer, bill payments, and merchant payment services via a robust mobile wallet solution.
Bahamas
Explore more
Look through your eyes of insight to our insightful thoughts
Digipay.guru is born to simplify financial transactions. We love discussing the latest FinTech Solutions. We write regular blogs where we cover insightful topics with our insightful thoughts to cater you with imperative informations.