A safe, simple, and smart way of managing your children's finances
Pocket money solution is a modern way of establishing the right balance of control and independence for your kids. This solution enables parents to view all their kids' finances along with allowing them to set pocket money, tracking spending, monitoring savings goals, transferring funds, and locking cards.
Both parents and child have an app on their phones. Parents can simply add money to the wallet which they intend to give to their kids. Once the money is added, the child can use it like a normal debit card or a mobile wallet.
This solution also comes with a feature which enables parents to cap daily spend limits on the application. Moreover, it also allows parents to put a cap on expenditures across various categories such as shopping entertainment, drinks, groceries, etc. These features help parents to ensure that their kid is not overspending his/her pocket money.
What can parents achieve with it?
The pocket money solution plays a crucial role for parents to cultivate money-saving habits in their kids. Let's have a look at what else parents can achieve with a pocket money solution.
Here's what children can achieve
Parents are not the only beneficiary of pocket money solution. Let's have a look at what children can achieve with a pocket money solution.
Advanced features of
pocket money solution
The robust pocket money solution comes with a cluster of robust and advanced features that makes it easy for parents to guide, view, and manage their children's finances. A pocket money solution can be used as a virtual money tracker as well as a chore tracker.
Features of a virtual money tracker
How does it work?
To understand the working of the pocket money solution it's important to bifurcate its workflow into two i.e. for parents and for children.
Benefits of a pocket money solution
Easy pocket money management for parents
A pocket money solution enables parents to manage all the pocket money in one place. It enables parents to help their kids to make smart spending and saving decisions.
Makes money management fun for kids
A pocket money solution makes money management fun for kids with a child-friendly interface that motivates kids to engage with their money.
Inculcate good money habits
A pocket money solution is an efficient and effective way to inculcate good savings and spending habits in your kids that will last for their lifetime.
Teach kids the connection between reward and work
A pocket money solution is a foolproof way to teach your kids about the connection between reward and work. It inspires them to work harder to earn more rewards.
DigiPay.guru's success over the years
Over the years, DigiPay.guru has successfully delivered several customized and top-notch digital wallet solutions for its clients. You can get a glimpse of a few of those works here.
Digipay.guru has provided a dynamic e-wallet feature solution to its South African client
Coincidently, our client has the same name as ours. The only similarity that he lacks in the name is ".guru". Our client "DigiPay" is a leading e-wallet service provider in South Africa Ivory Coast backed by Digital Afrique Telecom (DAT).
South Africa
Explore more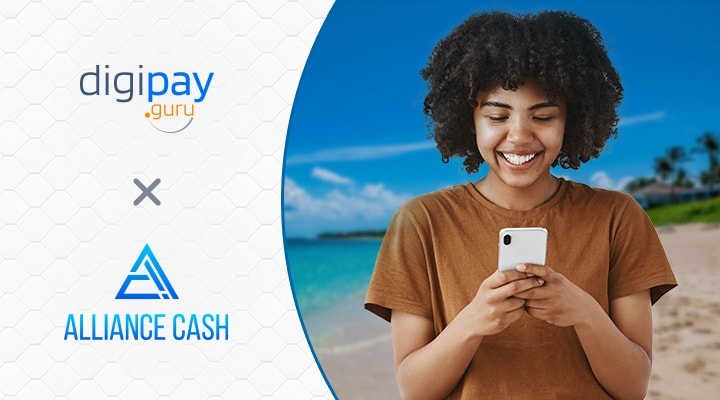 DigiPay.guru provides a feature-rich digital wallet solution to its Bahamas-based client
Alliance Mobile Solutions is a FinTech startup based in the Bahamas. It aims to offer utmost ease and convenience in person-to-person transfer, bill payments, and merchant payment services via a robust mobile wallet solution.
Bahamas
Explore more
Look through your eyes of insight to our insightful thoughts
Digipay.guru is born to simplify financial transactions. We love discussing the latest FinTech Solutions. We write regular blogs where we cover insightful topics with our insightful thoughts to cater you with imperative informations.