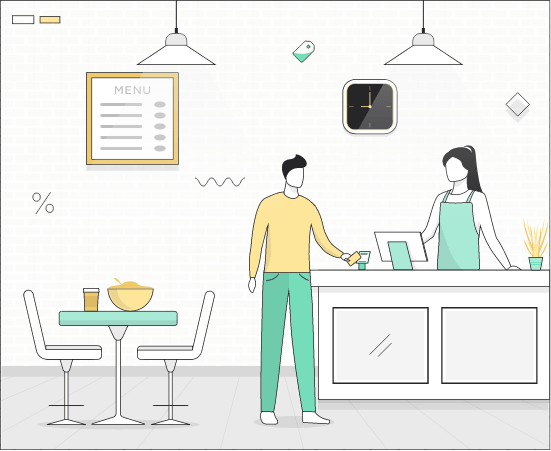 Restaurant & café payment solutions that satisfy
Cashless payment solution offers you with flexible and rapid payment solutions to your businesses whether you're serving à la carte, or from the food truck window, or over the counter, these payment solutions will fulfil all your requirements and the delight your customers with easy payment service.
Gain an edge in the fierce competition with a cashless payment solution that enables you to serves more tables, sell more high-profit items, and most importantly serve all of it efficiently. Moreover, it also offers you with data that can help you to take better business decisions.
Increase your sales
Cashless payment system for restaurants and café comes with advanced features that enables your staff to increase the total revenue of your restaurant and café.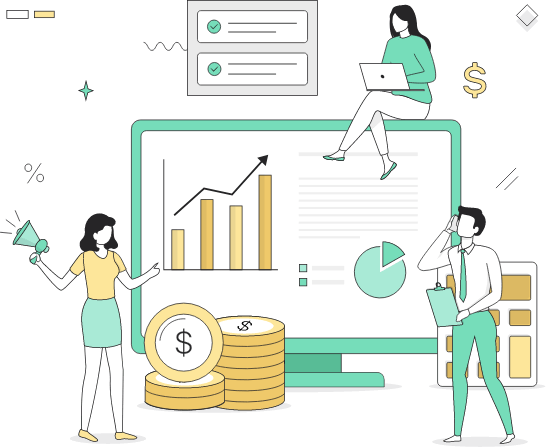 1
Increase your average earning
Empower your staff to boost the average check size by moving more profitable items with the help of smart and advanced upsell tools like automatic modifier prompts and visual menus.
2
Generate repeat business
Generate repeat business by using your customer's accounts to track their previous orders and rewarding the regular loyal customers with discounts and redeemable points.
3
Take more order in less time
The servers of cashless payment solution can directly tap or swipe to add items and then subsequently send orders to the kitchen in quick time; all this can be done without leaving the floor.
Offer improved service
Cashless payment solution for restaurant and café enables you to offer a rich customer experience that will make customers come again and again to your place.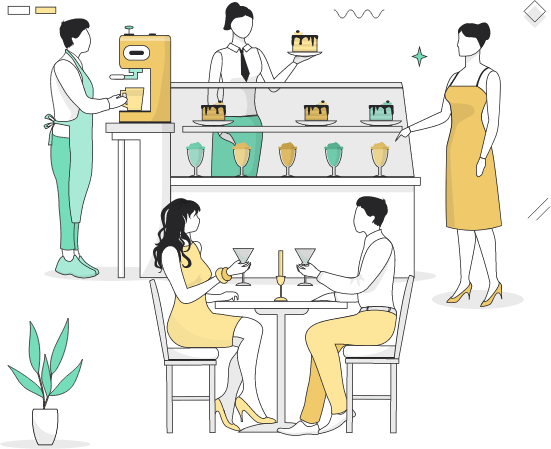 1
Manage your restaurant & café with ease
Manage your floor, take orders, transfer tables with an intuitive, easy-to-use visual interface of cashless payment solutions.
2
Receive payments anywhere
Receive payments via debit & credit cards from anywhere in the venue with EMV payment with any of the integrated payment processors.
3
Equip your team at the table
Load your restaurant and café POS with allergy information, images, and ingredient lists for all menu items that enable your staff to answer any question pertaining to the menu.
Take insight-driven business decisions
Cashless payment solution for restaurants and café provide you with the insights and data that help you to take informed business decisions.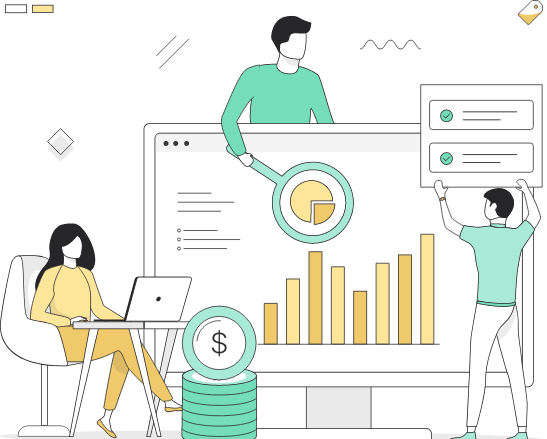 1
Make better decisions based on data
A cashless payment system provides you with vital data in the form of reports that helps you to know when to run promos, bring on more staff, and which items are making more money.
2
Access reports from anywhere
Cashless payment solutions allow you to access reports and analytics of your restaurant and café business from anywhere at any time.
3
Leave the heavy number crunching to the system
Extend your restaurant data directly to your accounting system with ease. Also, send out reports to your team automatically on a schedule with a cashless payment system.
What can your restaurant and café business achieve by going cashless?
By making your restaurants and café cashless with a cashless payment solution, you can achieve many feats. Some of these are mentioned below:
Look through your eyes of insight to our insightful thoughts
Digipay.guru is born to simplify financial transactions. We love discussing the latest FinTech Solutions. We write regular blogs where we cover insightful topics with our insightful thoughts to cater you with imperative informations.