NatPay is a FinTech startup based in Haiti. It has its sister company with the name BOSOU aiming to offer mobile payment solutions to its county's citizens. The app aims to boost financial inclusion, boost digital payments, and provide customers with bill payments, merchant payments, and other digital payment services.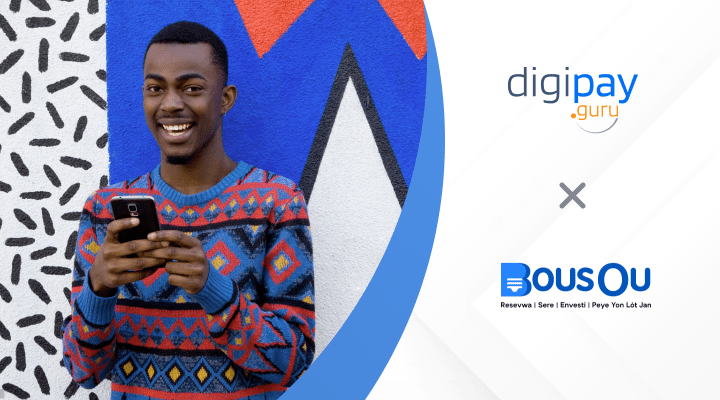 BOSOU is a new startup founded in 2022. From the early evolution in 2016 of digital banking, payment, and currency to the sudden strong push of pandemic that left no option for businesses and startups to come up with the new payment solution along with the life security that asks for no physical contact to prevent from getting covid positive, e-wallet solution is considered to the best.
NatPay started with the same aim to save life and time for both the citizens and provide a smart yet secure digital payment service. Digipay.guru helped NatPay build the BOSOU app from scratch along with several custom apps and APIs to enhance the performance and give extra features to the users.
Challenges
Acquiring Payment APIs from Bank
To process any payment successfully, bank APIs are needed. Our client was a startup and has nothing ready including APIs that would help with payment processing, increasing productivity, improving connectivity and collaboration, enhancing customer experience, and doing digital payments easily to customers. It was a challenge for us as well as the client to get an API of the bank that can help in making the digital payment transaction successful.
The client contacted its bank and unfortunately, they too were not having API ready with them. Knowing this our team and client both were again dragged back from where we started. After the brainstorming session, our team decided to get on a call with the bank (technical team), where our experts discussed the need for the API.
Wanted Agents but did not want another app for the same
Another challenge client wanted us to solve was to enable agent services (wanted agents) without making another app.
The client was not interested in making a separate app for along agents. He wanted a solution that can offer both a merchant solution as well agent solution and gives him the power to manage from an administration.
Solutions
Integrated API securely
Our team didn't just play a vital role in making the app but also invested time in communicating with the bank's technical team. Here, our team explained and made them understand how to build the APIs and what functions to include therein to make it a reliable bank payment processing API.
Bank's technical team got a complete understanding and support from our team which helped the bank to develop the API accordingly. This API that they built now is going to be their lifetime product (a source of earning) we helped them to create.
The technical team of the bank then developed the API accordingly. We received the API information from the client's end which we then securely integrated within our solution to make the product compatible with his country's digital transactions and other banking transactions.
Enabled agent feature within the merchant app
Here our team took this challenge as an opportunity and enabled the agent services solution within the same merchant app. Our team smartly created a separate function for an agent within the app that makes the admin manage both merchant accounts as well as agents.
We leveraged the best technologies and their potential to deliver the solution within the merchant's app that can act as an agent. The provision and permissions for this are managed by the administrator and company staff itself.
Features
Load Money
Users can add money to their wallet by either using their bank account or cards.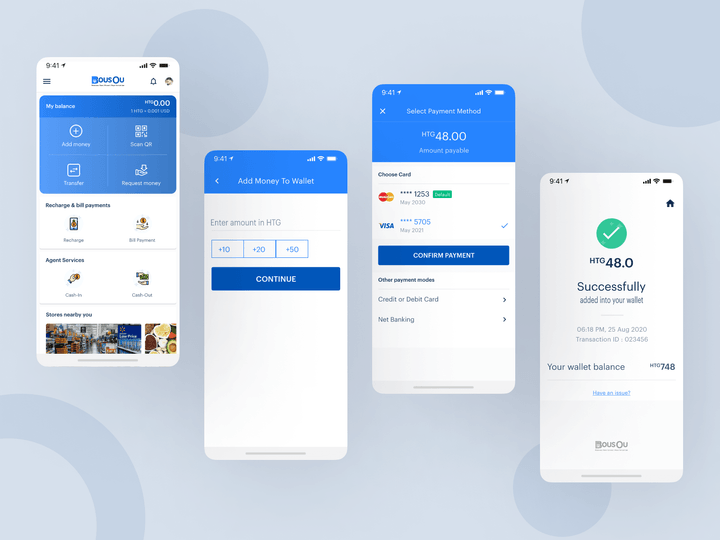 P2P Payments
Users can send money to their friends and family via QR codes and phone numbers.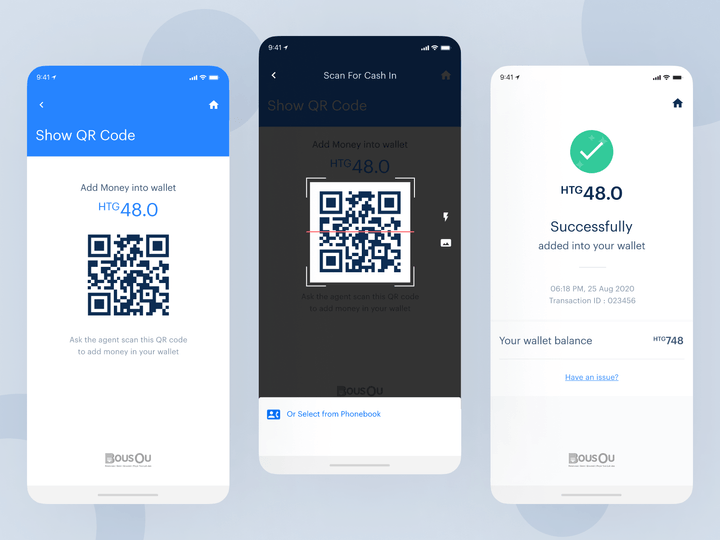 Merchant Payments
This feature enables users to make merchant payments by simply scanning the QR code.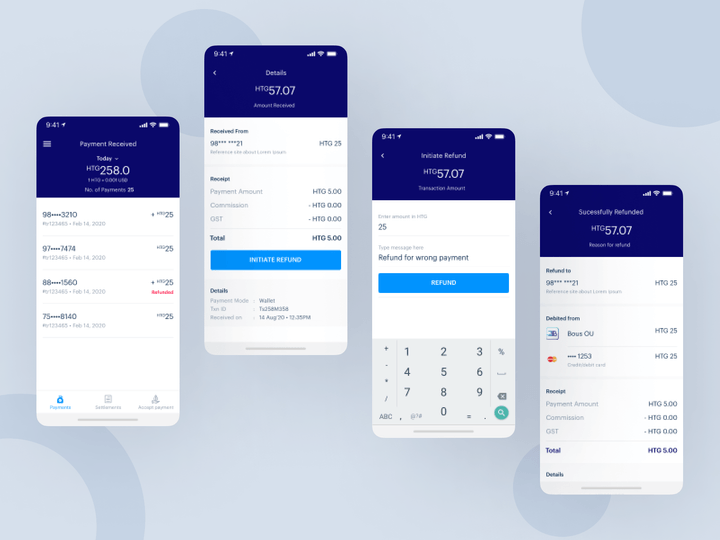 Bank Transfers
Users can easily transfer money to other users' bank accounts inputting bank account numbers and other necessary details.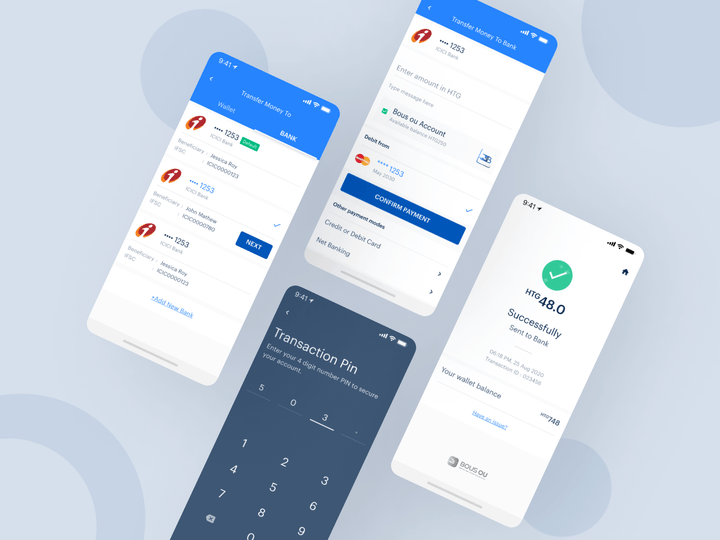 Utility Bill Payments & Recharges
This feature enables users to make payments for their utility bills such as mobile recharge, electricity, gas, cable, water, etc.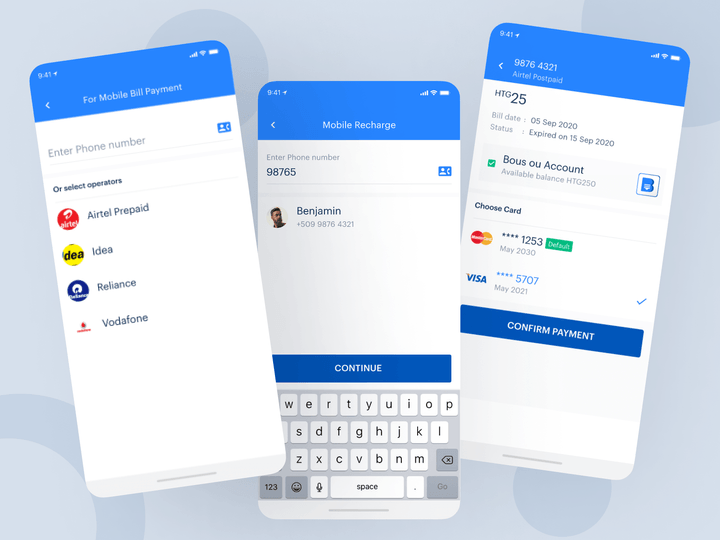 Merchants as Agents
This feature allows merchants to make a separate account to add agents using the same merchant app with Cash IN and Cash OUT facility.
Fingerprint Authentication
Using fingerprint security, the app can be secured so that it is only opened once the user verifies his/her identity. Users can also use their fingerprints to authorize their transactions.
GPS Campaigns
The app would automatically send notifications to your customers within the predefined proximity/vicinity of merchant stores informing them about any of their new launches or ongoing offers.
Bulk Payments for Enterprises
Enterprises can make bulk payments to their customers or employees. The money will be credited to the wallet directly
Business Analytics – Dashboard & KPIs
Admin can view the overall performance of the app and user and manage all your users including merchants and agents from your dashboard.
DKYC (Dynamic Know Your Customer)
The platform manages the KYC process dynamically allowing them to prevent it from being used, by criminal elements for money laundering activities. It also helps them understand their customers and their financial dealings to serve them better and manage the risks prudently.
Reports
Admin will get an in-depth report including the overall performance of the app, merchant, agents, and end-user. You can then analyze the report and make your future business decisions based on it.
Conclusion
The client now has a comprehensive e-Wallet that is capable of providing a wide range of features to its users. It is secure and available to download in the play store. The app is not just solving the client's needs but also playing a vital role in simplifying the daily payment activities of citizens using this app. Most importantly, it is bringing a revolution in the finance industry by replacing cash transactions with cashless transactions.