Booking tickets made easy with DigiPay
DigiPay.Guru ensures smooth e-ticket booking and payment experience for the users by making wallet payments quick and secure. With DigiPay, users can book their tickets in less than a minute without facing any hassles. It allows users to book, cancel and check the status of their tickets which makes the ticket booking experience easier and convenient. Users can pay for the tickets directly from their wallet.
It supports ticket integrations that would allow the businesses to unlock new revenue streams for their brand, thereby enriching the experience for the customers. Along with the ticketing capability, DigiPay also provides an opportunity to the businesses to collaborate with the service provider companies and institutions, that'd help them create, distribute and utilize mobile wallet.
Common challenges faced while booking tickets
Booking tickets can often become an annoying and frustrating task. Users have to struggle and face a series of challenges for booking tickets. Few of these challenges are mentioned below.
Critical features of DigiPay's e-ticketing platform
DigiPay.Guru has a feature-rich application that makes payment and booking of e-tickets extremely easy, fast, and secure.
Pay using wallet balance
DigiPay.Guru's e-wallet application for ticket booking enables users to book tickets for movies, trains, flights, buses, hotels, theme parks, museums, and many more from their smartphone. They no longer need to wait in those never ending queues. With DigiPay.Guru's e-booking solution, users can pay for their tickets directly from their wallet balance. They can also cancel or check the status of their ticket at any hour of the day.
Earn rewards and cash backs
DigiPay.Guru's e-booking application offers more than just seamless ticket booking. With this system, the admin can also give users an opportunity to earn rewards and cash backs. The admin or the merchant can offer various rewards such as discounts, redeemable points, promos, combo offers and many more. These rewards and offers play a pivotal role in strengthening customer relationships and increasing the customer retention rate.
What can you achieve with DigiPay's e-wallet solution?
DigiPay.Guru's online ticket booking solution offers a plethora of benefits to all the users. Few of these benefits are described as below.
DigiPay.Guru's success over the years
Over the years, DigiPay.Guru has successfully delivered several customized and top-notch digital wallet solutions for its clients. You can get a glimpse of a few of those works here.
DigiPay.Guru has provided a dynamic e-wallet feature solution to its South African client
Coincidently, our client has the same name as ours. The only similarity that he lacks in the name is ".guru". Our client "DigiPay" is a leading e-wallet service provider in South Africa Ivory Coast backed by Digital Afrique Telecom (DAT).
South Africa
Explore more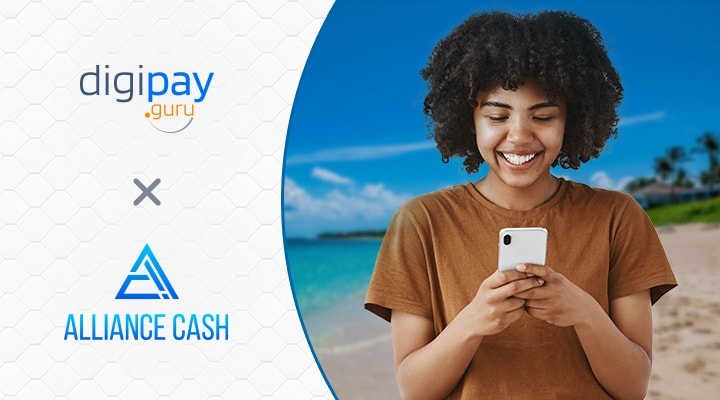 DigiPay.Guru provides a feature-rich digital wallet solution to its Bahamas-based client
Alliance Mobile Solutions is a FinTech startup based in the Bahamas. It aims to offer utmost ease and convenience in person-to-person transfer, bill payments, and merchant payment services via a robust mobile wallet solution.
Bahamas
Explore more
Look through your eyes of insight to our insightful thoughts
DigiPay.Guru is born to simplify financial transactions. We love discussing the latest FinTech Solutions. We write regular blogs where we cover insightful topics with our insightful thoughts to cater you with imperative informations.