How a fuel retail solution works?
An advanced cashless fuel retail solution helps you to redefine the fuelling experience of your customers. With this solution in place, you can make your fuelling process fast, convenient, and secure. Have a look at the below video where we have explained in detail about the working mechanism of this solution along with its benefits and advantages.
Challenges faced by users at fuel stations
Users have to go through a cluster of challenges while fuelling their vehicles at the fuel stations. Some of these challenges are mentioned below.
Digitize your fuel retail business with DigiPay
DigiPay comes with a mobile wallet for fuel retail that provides quick, convenient, and secure payment for all the customers. It leverages the latest digital technologies to ensure incredible customer experience on every visit. It deals with customer anxiety, inconveniences and stress points directly by ensuring that customers can drive in, refuel and drive out without any hassle.
It allows individuals and corporates to pre-set the quantity of fuel they want filled in a vehicle, resets the fuel gauge to zero, and ensures that they receive what they have paid for. Through the DigiPay wallet, the entire transaction is managed digitally, via secure payments that allow the user to drive out without having to reach for cash or cards.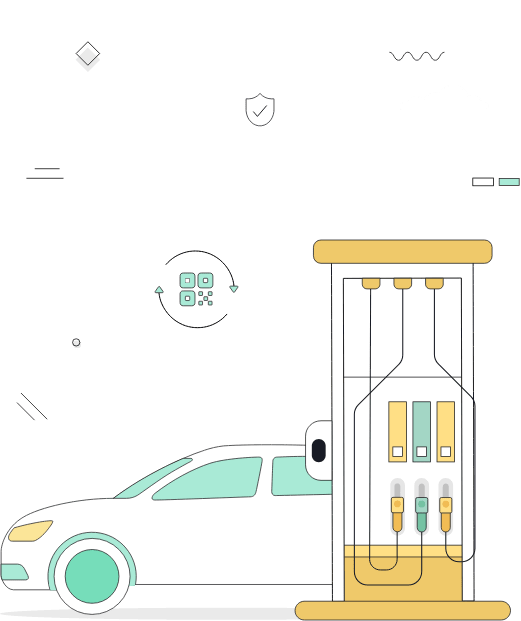 Please your customers with rich fuelling experience
DigiPay is not only a one-stop solution to your fuel business hassles, but also a solution for problems faced by all your customers. Below is the list of perks that our solution provides to your customers.
Make your user's fuelling experience swift, comfortable, and safe
DigiPay is a feature rich application that provides your customers with a smooth fuelling experience. Some of the advanced features are mentioned below.
Take your fuel retail business forward
The advanced features of DigiPay makes the fuelling process streamlined and swift. Due to which you can achieve many feats at once. Below is the list of things that you can achieve with DigiPay.
Look through your eyes of insight to our insightful thoughts
Digipay.guru is born to simplify financial transactions. We love discussing the latest FinTech Solutions. We write regular blogs where we cover insightful topics with our insightful thoughts to cater you with imperative informations.