Delight your customers with DigiPay's hotel and resort management platform
DigiPay's hospitality management software adds a new dimension to your hospitality business by offering you with improved sales, loyalty, customer satisfaction, and brand affinity. DigiPay eliminates the need for any cash or card for making payments by enabling your guests to use their mobile phones to make payments for all your products and services.
DigiPay also offers you with an opportunity to build your customer loyalty and brand awareness by providing your customers with a mobile gift, mobile bonus & loyalty, coupon programs without any costs issuance cost. It also helps you to get rid of managing and distributing plastic cards and paper slips. Leverage DigiPay's advanced hotel and resort management platform to gain a competitive edge, attract new customers, retain existing ones, and provide a top-notch service that offers unparallel customer satisfaction.
How DigiPay empowers your services?
DigiPay's hotel & resort management platform strengthens your operations with its cutting-edge feature and enables you to do a variety of things which were earlier not possible.
View inventory, pricing and guest data at once
DigiPay's hotel & resort management platform is an ecosystem of various integrated solutions that are always in touch with one another. So, no matter where a booking is made, you can always get the view of your guest data and inventory in real-time.
Solely focus on your business and guests
DigiPay enables you to solely focus on your business and guests as we continuously focus on the technology part. Moreover, we constantly keep on adding enhancements in our current solution and investing for future solutions.
Increased security with data regulations compliance
DigiPay's solution comes with technology which is secure, stable, and compliant will all the major and current data standards and regulations including GDPR which have caused massive changes in the way companies now store and use data.
Unlock limitless scalability and growth
We believe that technology must adapt to your business and not vice-versa. The nature of DigiPay's platform technology is such that it can accommodate limitless scaling and growth opportunities. No matter, how many features or properties you're planning now or in future, DigiPay's platform can seamlessly accommodate it all.
How does it work?
The working of DigiPay's solution for hotels, resorts, and camps is simple yet effective. The entire working can be divided into 5 major steps which are as follows:
1
Check-in
Guest receives an identification media and activation code for the application during check in time.
2
Account creation
Once guests activate the application, they are automatically connected to the hotel rooms (account)
3
Activation media
The activation media is used for all the guests' payments and other passages through the hotel & resort.
4
View transactions
Guests can view all their transactions and other reserved as well as offered services via the mobile app.
5
Check-out
In the end, during the check-out, the guest receives a list which includes all the consumptions and services.
What can you achieve with DigiPay
DigiPay's hotel and resort management platform is made from cutting-technology and tools that enable you to offer top-notch hospitality services to your customers. With DigiPay, you can achieve the following feats.
DigiPay.guru's success over the years
Over the years, DigiPay.guru has successfully delivered several customized and top-notch digital wallet solutions for its clients. You can get a glimpse of a few of those works here.
Digipay.guru has provided a dynamic e-wallet feature solution to its South African client
Coincidently, our client has the same name as ours. The only similarity that he lacks in the name is ".guru". Our client "DigiPay" is a leading e-wallet service provider in South Africa Ivory Coast backed by Digital Afrique Telecom (DAT).
South Africa
Explore more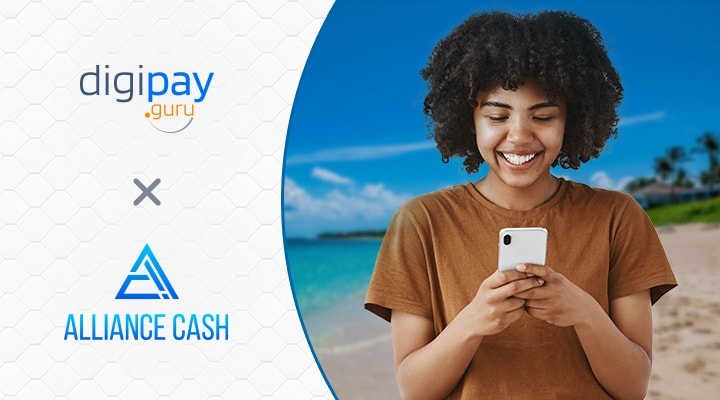 DigiPay.guru provides a feature-rich digital wallet solution to its Bahamas-based client
Alliance Mobile Solutions is a FinTech startup based in the Bahamas. It aims to offer utmost ease and convenience in person-to-person transfer, bill payments, and merchant payment services via a robust mobile wallet solution.
Bahamas
Explore more
Look through your eyes of insight to our insightful thoughts
Digipay.guru is born to simplify financial transactions. We love discussing the latest FinTech Solutions. We write regular blogs where we cover insightful topics with our insightful thoughts to cater you with imperative informations.