Digipay's Top-Up and Bill Payment services
With Digipay, you can provide various top-ups and bill payments services to your users. Some of these services are mentioned here.
Top-Up
Digipay provides PIN less top-ups which are very popular among the subscribers, channel partners, and service providers. In this, you won't need any vouchers or e-PINs. Customers can recharge their account via a self-service mobile app or by paying any value at a retail outlet.
The retailer or subscriber can directly recharge the customer's account at anytime and anywhere with a mobile phone or a POS device. Customer's account can be topped-up with any fixed value or by any special plan that can be browsed via the Digipay's mobile app.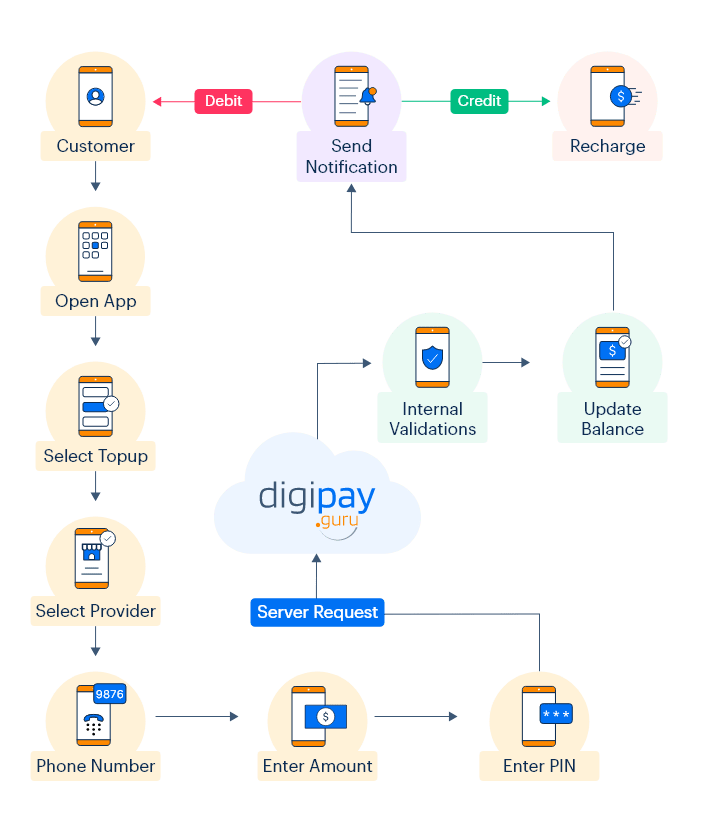 Bill Payment
Bill payments are used by many mobile operators & utility companies for revenue collection of various services such as: electricity, tax, mobile talk time, etc. It can also be worked as 'over-the-counter' service by the reseller, where they can process the transaction via Digipay's platform. Alternatively, consumers can also pay the bills by using their mobile apps.
Digipay allows the service provider to configure the commissions if the agent initiates the transaction. Moreover, they can also configure the cashback if the consumer initiates the transaction.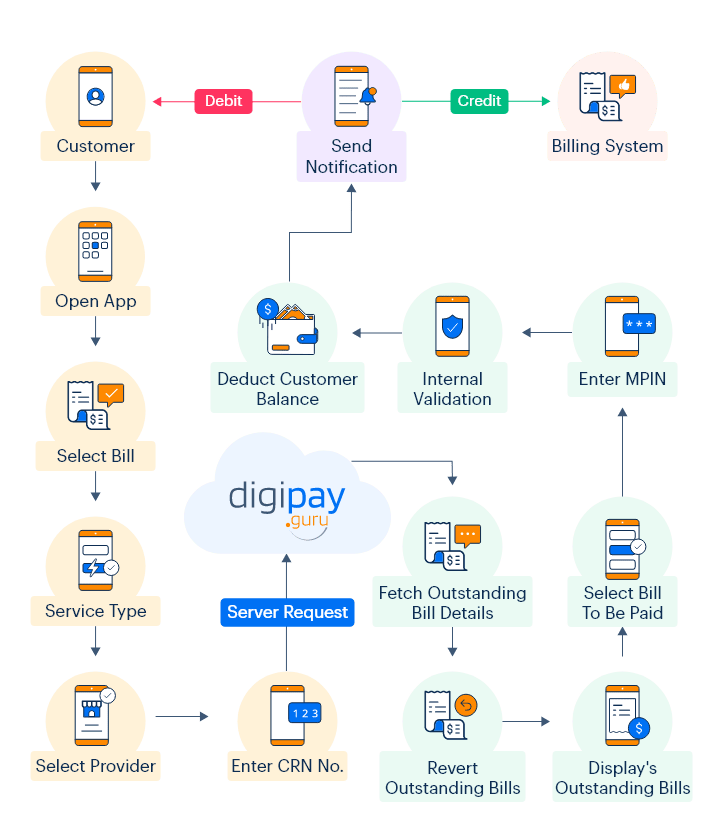 What can you achieve with Digipay?
Digipay has established its identity as one of the most reputed mobile finance solutions. And the biggest reason behind it is the number of benefits that it provides.
Look through your eyes of insight to our insightful thoughts
Digipay.guru is born to simplify financial transactions. We love discussing the latest FinTech Solutions. We write regular blogs where we cover insightful topics with our insightful thoughts to cater you with imperative informations.