Digital payment technologies have evolved tremendously over the past few years and will continue to do so as the pandemic transforms how people do business. A recent Rapyd survey reveals that 60% of consumers will be using digital and cashless payments due to growing health concerns.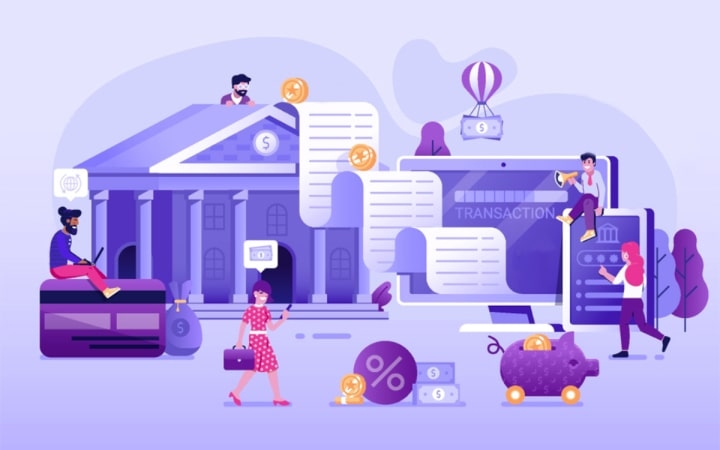 Although its growth potential is promising, shifting to digital payments have created new issues for retailers and businesses, with most customers raising concerns on security, accessibility, and control spending.
Are digital payments secure?
According to PR News Wire, over two-thirds of digital payment users are worried about the security of performing online transactions. This is because digital payment services gather their personal information, increasing the risk of suffering data breaches. These systems are also not immune to technical problems and outages that could impact the customers' access to funds.
While electronic payment risks are inevitable, businesses can still make the experience more desirable by taking steps to resolve potential security threats of mobile financial solutions to ensure reliability, speed, and convenience. Taking such steps will also increase your customer base and show that you care about keeping clients safe and satisfied when doing business with you.
With that, learn helpful tips below which shows you how you can make digital payments more effective and user-friendly for your customers to increase your return on investments (ROI) and reduce waste.
5 tips to simplify digital payments for customers
Create a Loyalty Program
Rewarding customers for paying online is one way to make digital payments more effective. Introduce a loyalty program that rewards customers through cashback and discounts for using electronic payments to maximize usage.
Consumers often hesitate to spend money online, especially if the only benefit they're getting is the purchased product. Establishing a loyalty program around your digital payment solution motivates customers to use electronic payments when purchasing products considering the rewards involved. It also increases customer retention and helps to build or expand your customer base.
Consumer behaviors change frequently, and keeping up with them can potentially exhaust business resources. Creating a loyalty program for your digital payments helps you establish the needed rapport to keep customers in the long term and reduce turnover due to lack of engagement.
This also allows you to turn existing customers into brand advocates responsible for bringing new customers to your way. Thus, you ensure healthy profits and increased brand awareness without spending a dime on marketing.
Shorten Payment Journey
A Forbes report shows that roughly 68% of potential customers who browse your products online never go on to complete their purchase.
A significant reason contributing to this downturn is the payment journeys of online stores, which are commonly bombarded with lengthy and unnecessary steps. Occasionally, businesses make the mistake of requiring steps like surveys, email newsletter signups, and customer registration in the payment journey.
This often creates suspicion among your customers, potentially damaging their trust in your business and sending them in your competitor's direction. One way to avoid missed conversion opportunities is to shorten the customer's payment journey.
Pre-populating any fields, asking for minimal information and keeping the checkout process on a single page are excellent ways to ensure the customer will successfully complete their purchase.
With a shorter payment journey, businesses can have sufficient time to generate and attract leads. This ultimately means increased revenues and multiple opportunities to expand their operations.
Use Mobile Payment Software
Using robust mobile payment software solutions is vital in making digital payments more straightforward and more convenient for customers. A mobile payment platform securely stores the customer's credit and debit card details so they can pay for your products using their smartphones.
It is also brimming with dynamic security layers that prevent theft and fraud. Digital payment systems often assign users a unique code or token before checkout to ensure their payments are not intercepted by malicious parties. This way, you can create a faster, more user-friendly, and more secure experience for customers.
As mentioned, a mobile payment software platform brings a plethora of benefits to a business. Therefore, knowing where to start in selecting a mobile payment software is essential in reaping all these benefits. You can jumpstart your search by checking online review sites to compare multiple software options and find a solution that fits your budget and operations.
Enhance Payment Interoperability
Making digital payments interoperable helps businesses to improve customer service. As the world becomes more interconnected through the internet, customers expect companies to cater to multiple payment modes.
Without interoperability, electronic payments are only possible when consumers and businesses are utilizing similar providers. This minimizes the number of acceptance points for businesses, resulting in reduced revenues and missed conversion opportunities.
Often, some businesses may cite additional work and expense as the driving factors to building new acceptance points. While ensuring an interoperable digital payment system is costly and time-consuming, it does open businesses to a larger scale of potential clients that would be unavailable otherwise.
It also provides more convenience for customers who are making cross-border payments. A mobile payment solution with superb interoperability features enables customers to make purchases on their domestic currencies. This quickens the payment process and eliminates currency conversion errors, thus, increasing overall brand loyalty.
Eliminate Redirects
Getting rid of redirects is another way of making digital payments more efficient and easy to use. Page redirects reduce the load speed significantly, increasing likelihood for customers to abandon the cart and leave your store. Businesses usually make the mistake of redirecting customers to a separate page to provide additional information about their payment details.
While this might help your marketing and lead generation efforts, redirecting customers to another page for payment gives them an opportunity to never come back.
It also lowers customer trust since redirection means that the user will have to connect to the redirect before going through the correct page. This can also increase the anxiety among consumers who are worried about having their payment information stolen by malicious parties.
Avoiding page redirects shows that your digital payment system is secure and responsive enough to handle multiple transactions. This way, organizations can make customers feel safe which could potentially lead them to recommending your business to their friends and families. Thus, increasing potential revenues without spending a dime on marketing.
Conclusion
Introducing digital payments to customers and ensuring adoption may be challenging and could take time , but following the tips mentioned above and using a digital wallet solution will ease the otherwise tricky process.
Digital wallets come with interoperability and instant payment capabilities that provide customers with better convenience when shopping online. One of the leading mobile wallet solutions used by businesses is Digipay.Guru.
Digipay.Guru is a versatile mobile finance solution that provides robust modules like microfinance, agency banking, and digital wallet solution. Its digital wallet platform uses cutting-edge technologies that empower businesses to deliver secure, reliable, and lightning-quick services to customers. You can request a live demo with DigiPay's business consultant to learn more.