A closed-loop mobile payments system is a mode of electronic payment which involves the use of a closed-loop card. But what is a closed-loop card? A closed-loop card is an eCard that a user can utilize to buy products or services from one single company.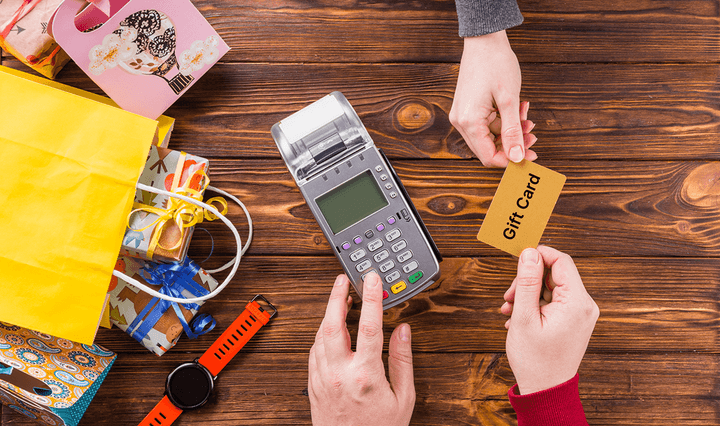 Speaking of the latter, it differs from an open-loop card in many ways. Though it works with only a single retailer, you might want to adopt and implement it for many reasons.
To understand the usefulness of a closed-loop system, you need to know how it works. Just like many other things in this world, it also has both its advantages and downsides. Tossing both sides of the coin will help you make an informed choice.
At present, digital payments have become a necessity. Over the last few years, large-scale evolution has taken place in digital payments. These changes have not only transformed the perception of people toward digital payments but also changed the way in which people use them for making their online transactions.
Read on to know how the closed-loop system is doing in the changing face of digital transactions, its advantages, and other key aspects Also, find out why you should adopt and implement it.
Evolution of digital payments
While the digital payment system has been evolving in the last few years, a lot has changed after the outbreak of the Covid-19 pandemic. Following its outbreak, frequent lockdowns altered the approach of people for buying products.
They started using electronic payments in this period more than ever before. Payment systems like Samsung Pay and Google Pay have become more popular than before. Digital payments are safe, secure, and convenient compared to other modes of payment.
The story of the evolution and growth of digital payments isn't a long one. It has been on the rise since the early 90s following a surge in the use of the World Wide Web system. Before it, a cash-based payment system was the only standard way of making payments for transactions.
Following it, debit and credit cards also started gaining in popularity as one of the means of making payments. The availability of high-speed internet played a vital role in it.
Shifting trends in payments
In 2022, things have changed, and using an electronic payment system has become the norm. The advent of the cashless payment system, which started with the use of debit and credit cards to a large extent has now, transitioned into cashless transactions involving electronic payment systems.
This becomes evident when you consider the projection by Statista that the valuation of digital payments is all set to hit US$13.91 trillion by 2026. Speaking of 2022, it is all set to go up to $8.50 trillion by the end of the year. These are some serious numbers that reflect the growing popularity of digital payments.
Putting emphasis on closed-loop payments
If there's one electronic payment system that is on the rise these days, it is the closed-loop mobile payments system.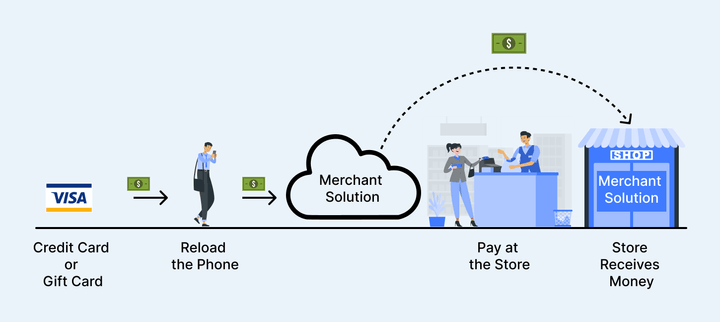 Unlike an open-loop payment system, which involves the use of cards that have the logo of the main payment processor, a closed-loop system consists of a card that carries the logo of the company or vendor with which you can use it.
Benefits and Disadvantages of Closed-loop Payment
As discussed earlier, a closed-loop payment system has both its share of advantages and disadvantages. The best part about this system is that it benefits both vendors and buyers alike. And its pros outweigh its cons. Still, you would want to know about both to make an informed choice.
The advantages of a closed-loop payment system include the following:
Lesser merchant costs as the processing of the payments under a closed-loop system take place internally
A higher capacity to note down and store the data of the transactions of customers
The ability to capture the different aspects of customer behavior along with their purchase details
The ability to merge loyalty programs with an application to maximize the number of loyal customers for a brand
Amicable customer experience based on incentives
Easy-to-use options for placing orders, quick checkout, and the feature to top up the balance
Quick payments from the phone without the need for using an additional gift card or coupon
Professional reporting, maximum sales, and outreach to a significantly higher number of target audiences
From the above, it becomes crystal clear that a closed-loop system has several advantages. That said, it also has a couple of downsides. These include the following:
It is valid for use only with a single vendor.
It lacks a central platform due to which it may not be equally useful in different places.
When making their payment on mobile, users need to use different applications for distinct vendors. As such, they need to install and use several applications at once which can be highly inconvenient.
Why Implement closed-loop payments for customers?
The implementation of closed-loop payment has some undeniable benefits. It proves to be helpful to merchants in the following ways:
It generates higher sales
Customers wish to avail themselves of exciting offers. So, they add money to their wallets which amounts to higher sales for merchants. In case a customer doesn't use the amount of money that remains in the wallet, it amounts to profit for a merchant.
It provides better reporting
Monitoring physical gift cards manually can be a tough task. On the other hand, mobile behavior is much simpler and easier to keep an eye on. This is precisely where the implementation of the closed-loop payment system can be a game-changer.
It leads to greater outreach
Reaching out to a large number of target audiences may not sound to be simple and easy on pen and paper. But the implementation of a closed-loop payment system makes it possible.
Reaching out to a large number of target audiences may not sound to be simple and easy on pen and paper. But the implementation of a closed-loop payment system makes it possible.
Used cases of closed-loop payments
Closed-loop payments are secure and convenient. In addition, this system is also user-friendly which means users can use it in a hassle-free way. As a result, it has a wide range of users. The used cases of closed-loop payments include the following:
Independent sales organizations
Multi-tier organizations
Franchises
Ecommerce service providers
Retailers
All these entities and business organizations carry out their transactions through closed-loop wallet solutions.
Speaking of the retailers that use closed-loop payments, the two prominent names are Shoprite and Pick n Pay. These are the big names among retailers. They safeguard the health of customers as well as staff members by accepting QR payments. Banks face the problem of distinguishing their offerings.
Banks face the problem of distinguishing their offerings. The closed-loop wallet system provides them with access to both open and closed digital loop accounts. This improves the user experience of the banks. Plus, it also provides user satisfaction to merchants by offering many payment options.
Opportunities for Closed-loop payments
The changing face of the closed-loop payment system brings multitudes of opportunities for businesses. Prominent among them is the pairing of the cryptocurrency with the closed-loop payment system. Many experts believe that the closed-loop payment system can offer more value if paired with blockchain technology.
Cost-cutting or keeping the operations l costs down is one of the major objectives of most companies. The powerful combination of blockchain technology and closed-loop payments can be helpful for this purpose.
With that said, there are also some challenges to it. The rationale behind a closed-loop payment system is to exercise control over the purchasing process. Merging it with blockchain technology can interfere with this goal by not allowing the market to open up. This can turn the tables for globalization upside down.
The scourge of money laundering can hit the transparency and legality of payments hard. A closed system makes it relatively easy for criminals to engage in money laundering. Closed-loop payments can happen without the danger of money laundering if used with a technology that is tried and tested.
Closed-loop vs the top Payment Methods for Merchants
If you think about the top payment methods that are mostly used these days, many options would come to your mind. The prominent ones among them are debit/credit cards, niche e-wallet payment solutions, and online bank payments.
For merchants, it is imperative to know where the closed-loop payment method stands in comparison to top payment methods. To get an insight into it, you need to draw a feature-wise comparison between the former and the latter.
No doubt, credit/debit cards do well in terms of convenience. Merchants who deal with a wide range of products, find it difficult to remember minute card details.
They may face an even greater challenge in this regard if they have multiple cards. They need to enter the details of cards while making or accepting online transactions.
To tackle this challenge, they opt for saving the card details on the checkout page of vendors. But it can be risky as unauthorized users can misuse them for fraudulent transactions Closed-loop payment system provides the perfect solution to such vendors as they need to top up for transactions. This eliminates the possibility of financial fraud.
An E-wallet is another method that merchants use for making transactions. It works like a digital money transfer solution. Merchants can use their e-wallets with the help of smartphones. The majority of e-wallets are country-specific, meaning that they belong to specific countries.
They are linked with bank accounts and even cryptocurrency. While e-wallets present an overwhelming number of choices, they are not above security risks.
An e-wallet that is meant for a specific niche is much better than a global e-wallet. The former offers l lucrative deals and discount deals for customers compared to the latter.
In addition to the above-mentioned payment options, merchants also have a wide range of other choices these days. These include online payment systems like American Express, Amazon Pay, Visa Checkout, Masterpass, Google Pay, Stripe, Apple Pay, and PayPal.
While merchants can use them easily with internet connectivity, the security and confidentiality of the payment information is a major concern with these payment systems.
Data security of the merchants' payment information aside, the closed-loop payment system also has another significant advantage for merchants. It helps them collect the data related to the spending behavior of their target audience.
This is an important piece of information that gives both merchants and their businesses a competitive edge over their rivals or competitors.
Is closed-loop payment a disruption to the traditional payment system?
Given the rising popularity of the closed-loop payment system, some people wonder how it would work in conjunction with the traditional payment system. Thinking about it makes sense if you consider the rapid improvements that are taking place in the closed-loop payment system.
Just like others, you would also want to know if it can work in tandem with the traditional payment system. Being versatile by nature, closed-loop payment has the potential to complement other payment systems. This also includes the traditional payment system. However, a lot would depend on how brands would use it.
As far as the usefulness of the traditional payment system for brands is concerned, the ones with multiple offerings are likely to make the most out of it. Being easy to integrate, the closed-loop payment system will do well to address the needs of specific vendors for whom a closed-loop card is intended.
As things stand at present, the closed-loop payment and the traditional payment system will work together. As a combination, they will steer companies through to success by helping them overcome the difficulties in managing the transactions of customers.
Additionally, the closed-loop payment system is tailor-made to collect data linked with consumer behavior. It can help companies in tailoring their services to the needs of customers.
By doing so, companies can retain existing customers which can be a game-changer for them to meet their targeted goals.
Final thoughts
The closed-loop mobile payment system has come a long way since its origin to become a useful electronic payment system. Integrating it is not a luxury but a necessity for companies these days. If you run a business organization, regardless of its size, you might want to adopt and implement it for many reasons as given above.
If you haven't done it yet, think of ways by which you can include it in your scheme of things to benefit your company and customers alike by tapping its potential.