There's no denying that digital wallets have completely taken over the payments system. From vegetable vendors to 5-star hotels, digital payments have gone mainstream for all. A study by Statista says that the total transaction value in the Digital Payments segment is projected to reach US$8.49 trillion by the end of 2022.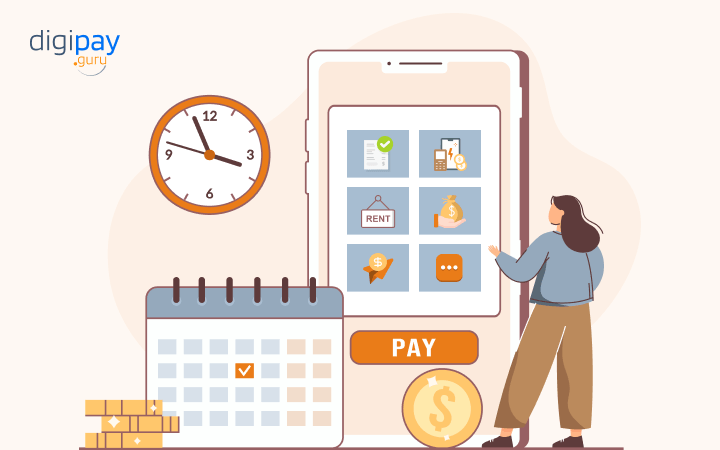 According to Worldpay Report 2021, Digital wallets remain the most chosen payment method among global e-commerce consumers and the e-commerce transaction volume surged from 6.5% in 2019 to 44.5% in 2020. This implies that Digital payments/mobile payments are growing significantly.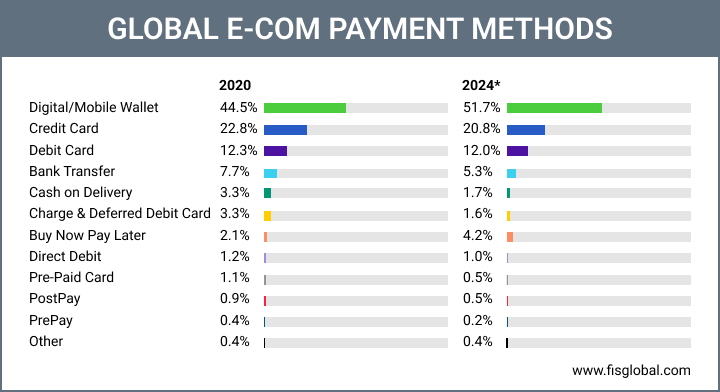 With today's fast lifestyle and increasing digital payments, people desire to simplify their payments. Whether it's a bill, recharge, or bulk payments, all they need is hassle-free payments. What better than 'Schedule Payment' to make this happen?
What is schedule payment?
In simple terms, Schedule Payment is described as 'scheduling a payment for a specific period before the bill due date'.
It is an online payment scheduling solution that allows you to schedule various future payments, for a specific time interval, according to your requirement. Sounds interesting? Right? So, let's understand it up close!
Why would your customer want to use schedule payment?
Nobody likes to pay! Looking at multiple bills can surely wear out the mood! But, people have to keep paying bills to utilize the services. However, the number of these services and bills has increased with the improving lifestyle standards. The advent of digital payments has indeed made the payment process simpler than before. Still, paying for all these bills at the same time is a tiresome job for your customers.
Advance feature-rich online payment solution for your financial and fintech services
Schedule Payment has made this tiresome job an easy and seamless task. All that is needed is sufficient funds in the account and the list of payments to be scheduled.
With the help of Schedule Payment, your customer can perform so many different transactions such as.
Paying bills like electricity bills, cable bills, and credit card bills
Making recharges e.g. mobile recharges
Paying rents or mortgages or leases for houses, offices, or machinery
Sending money to family members at regular intervals
'Schedule Payment' can also be very useful to small businesses for disbursing salaries to their employees.
When would your customer want to use the schedule payment feature?
Generally, a customer uses scheduled payment when:
There are bulk expenses to cater to: With the increase in income and standard of living, there are so many bills that need money out of people's pockets. It becomes quite slow and complicated to manage these payments. Schedule Payments can make this easy for your customers.
Busy schedule: The users with a very tight work schedule on their hands can use this mode of automatic scheduling for payment to have some flexibility and quality time out of their busy timeline.
Benefits of schedule payment for finTech businesses
Schedule Payment has made lives easy and convenient for so many people and businesses. Some of the benefits of Schedule Payment for Fintech Businesses are:
Analytics
In the Schedule Payment feature, you can get the list of users who have scheduled the payments in the form of reports. This helps the businesses to keep track of the users and understand their behavior of scheduling, for future improvements.
Easy Verification
You can verify all the payments scheduled by the users through the admin view of your digital payment solution. In this way, you can make sure that your payment standards for scheduled payments are met.
Read More: Verify customer identities with video KYC
Know the transaction cycle
You can get information about what is the transaction cycle of every single user. This will help you understand the common transaction cycles of each user so that you can customize their dashboards.
Easy determination of transaction volume
Your fintech business can get information about how many transactions will be done by the way of schedule payment.
Time-Saving
The businesses can check the status of the user's scheduled payment with the amount and date which can ultimately save time and make it easy for them to gauge the progress.
Trust and credibility
As the users will be able to make payments on time and with accuracy because of your digital payment solutions' feature i.e. schedule payment, they will trust in your services. Because of this your credibility will also increase.
Better User Management
With schedule payment's advanced admin features, you can manage the users of schedule payments in a better and streamlined manner.
Conclusion
To Summarise, Schedule Payment helps your customers in managing their bills very easily. The easier it is for your users, the better it is for your business growth and success. And, now that you are aware of the Schedule Payment feature, you know how easy and straightforward it is.
Schedule Payment is not just easy and convenient but it is also a boon for the Fintech Industry. And if you are in the FinTech business and want to deliver your services seamlessly, you already know what to look for.
You can get the best payment scheduling solution from digipay.guru, a world-class digital payment solutions provider for FinTech businesses. Schedule a demo to know more.