An enterprise or a startup, online payment solutions are essential for any business. Making online payments is extremely convenient for everybody hence there is no reason why your business shouldn't keep up with this trend.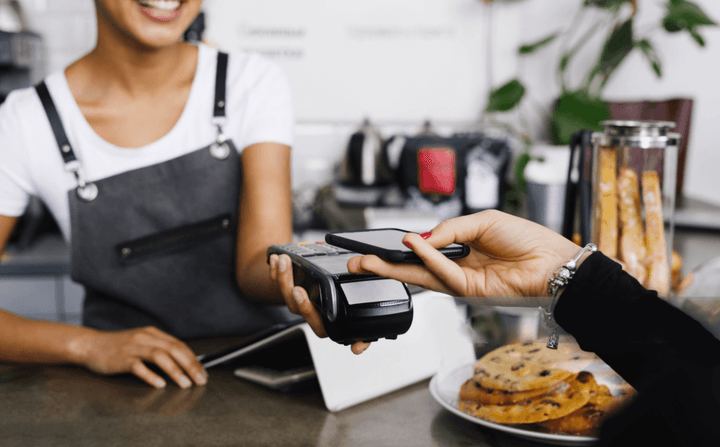 Especially for small businesses, accepting online payments via apps for the goods or services you provide can assist you greatly in reaching a wider audience and keep the customer experience running without any hiccups.
What earlier used to be a trivial matter has now turned into a complicated issue. In other words, how your small business handles payments once something was simple and easy. Either it was cash, cheque, credit, or debit card.
But with the rise of the digital age, along with flexibility and more options for customers, the whole payment exercise has become a significantly more complicated process for merchants, especially who are in the small business field.
As a merchant, you already might be aware of the fact that conventional credit card processing services have started offering a lengthy list of eCommerce and online payment solutions.
Just to complicate things more, that list has gotten bigger over the last few years with the multiplying number of mobile payment options that can utilize proprietary processing devices, smart devices, smart cards, and no-touch terminals.
Undoubtedly, all of these online payment apps and methods are excellent for consumers as they offer flexibility and convenience, but this also made the small businesses wade through a prolonged requirements gathering and cost-efficient process for every payment method they choose to integrate into their systems. Having said that, the requirements list varies depending on both the payment option and your current business scenario.
A decade ago or so, setting up a payment method was a simple and easy process. For example, businesses needed to have a landline, get a credit card machine and then calculate processing fee and other costs that occur as a cost of doing business.
Yes, mobile payment providers are trying their best to make the integration process simpler for small businesses but the numerous options can be exhausting.
Are digital payment solutions really needed though?
Digital payment solutions have created a highly positive impact on both customers and small businesses. More than you realize, it is a convenient tool for accepting payment that is secure, quick, and reduces the cost to the company while increasing the revenue.
Customers across the globe are more and more preferring online shopping and making payments through mobile wallets like Gpay, ApplePay, or credit/debit cards.
To attract more customers on a global scale, an online presence has become a must for businesses. Customer experience is a vital element of online businesses, so regardless of the industry you are in, small businesses should identify the best and most efficient way to receive payments.
As of January 2021, there are around 4.66 billion active mobile internet users across the globe which is more than 50% of the world's population. And these numbers are only expected to increase.
Earlier, small businesses' reach was limited to only local users. Thanks to the internet, they are now able to deliver their products and services without any geographical restriction. Having advanced payment platforms is the best option as it won't limit your ability to serve global customers as they also act as a bulk payment solution.
The faster and smoother the checkout experience is, the more satisfied your customers are going to be. In addition to that, the online payment processing solutions are safe, secure, and quick.
Unlike traditional payment methods, an online payment gateway reduces overhead costs such as bank charges, maintenance, etc.
Digital payment trends save a lot of time, effort, and resources as they minimize manual interference and increase productivity.
For EMI (Easy Monthly Installments), digital payment methods seamlessly enable recurring billing options which not only provide convenience for your customers but also guarantee small businesses a guaranteed on-time payment collection.
Here's how small businesses can accept payments online
Online payment service provider
If you are into a business that offers service-based or sells physical products online, then having a service provider for your online payment solution would be the standard method to accept payments from your clients and customers.
For example, PayPal and Stripe are two of the popular and highly used payment service providers across the globe for both small and large enterprises.
However, small businesses can also utilize the processor developed into Shopify or WooCommerce in case you have a business that comes under eCommerce via one of those platforms.
Website builders such as WordPress and Squarespace allow for seamless integration with payment service providers. All you are required to do is sign up on either payment service provider's platform and then enter that information into your newly built website to start receiving payments for the services and goods you offer.
Online payment solution providers also allow you to accept credit or debit card payments or via net banking, directly from your customer's account along with the service provider to your account.
No matter what business you are into, anyone can create an account with payment service providers and they charge absolutely no fee for that.
For every transaction, you will need to pay a fee of around 3% depending on the platform. Also, numerous POS systems provide eCommerce modules with online payment processing.
ACH transfer
ACH, also known as Automated Clearing House is a network that transfers money digitally between the bank accounts in the US. In other words, this is the method usually you get paid if the customermade a direct deposit. And to accept payments through ACH transfer, there aren't any special criteria to be met.
All you need to do is give your customers and clients your bank account information which typically will include the account holder's name, account number, bank branch name, etc.
At times, banks as for a canceled or voided check to cross verify the account details such as account number, bank branch, etc., or authorization from the bank itself. Mostly, a simple voided cheque will do.
It's up to the customer who is making the payment as they are required to have the needed information including an ACH payment service provider such as Stax or Gusto.
In addition to that, the customer or client will also pay the fee for an ACH transfer just like a credit card transaction where the customer covered the extra charge as a fee for the recipient.
That being said, you could receive ACH payments through Stripe using your own account. They charge a fee of 0.08% per transaction of $5. Also, the customer has to link their bank account using the Plaid network.
Mobile payments
Mobile wallets such as Samsung Pay, Google Pay (GPay), or Apple Pay make it super convenient for their customers to make digital payments via a smartphone. All the bank account related is saved in the applications so that the customers don't have to enter the same information again and again.
Get an advance feature-rich online payment solution for all your financial and fintech services.
To start receiving mobile payments on a website that you are developing from scratch, all you are required to do is follow developer guidelines to integrate each of them into your site.
Invoicing & billing
Whether it is a service-based business or product-based, you can make it easier and simpler for your customers to pay for what they received by utilizing a bill payment solution or invoicing platform that enables one-clicks payments right from their email.
Some of the popular invoicing platforms are Xero, QuickBooks, and Zoho. All these platforms provide integration with all popular payment service providers. You can simply send the bill to your customers via email and the platforms create messages that include payment buttons to encourage them to pay right away.
Upsides of accepting online payments for small businesses
Earlier, regardless of what business you are into or whether you have a business that sells physical products or services online, they could easily accept payments that are not at all digital or online.
Businesses used to send a bill and wait for a cheque in the mail. Even now you could follow the same method. However, you would be missing out on a lot of opportunities and convenience it adds to your business.
No matter what you sell your customers, you can reap benefits from the features of digital wallet solutions as they:
Widen your target audience. Accepting a variety of payment methods makes running a business convenient not just for you but also for your customers. The easier the payment process is, the better the customer experience is going to be. And this will improve the chances of doing the same customers repeated business.
Payment service providers such as PayPal will help with automatic recurring payments. This will save you a lot of time and resources in sending your customers invoices and then collecting payments.
It enables membership and subscriptions faster and easier to set up.
Here's a list of contactless payment methods
Especially after the pandemic, the usage of contactless payment methods had risen to unexpected heights. Whether it's the businesses or the customers, more and more people are now opting for contactless payment options due to reliability and transparency. The future of digital wallets in banking sector will see a more upward trajectory.
Scan QR Code to Pay
Customers can easily scan QR code through a smartphone to make instant payments to any merchant either at the store or store.
Tap & Pay (NFC)
Near Field Communication lets users pay by just tapping their smartphones to the POS terminal on card machines, enabling tap and pay payments.
Virtual Card Payments
Considered a safer alternative to ACH and cheque payments, virtual card payments are basically card-less credit card payments that can be done anywhere.
Remote Payments
Initiated via the internet or digital payment apps, remote payments, most of the time, include payment orders placed online.
USSD Payments
Stands for Unstructured Supplementary Service Data, USSD payments are mobile banking transactions that do not need an internet connection to make payments.
Read More: How contactless payments are driving digital payment services
Wrapped up
Even though the pros of digital payments clearly outweigh the cons, some small businesses are still considering those. Of all, the prominent cons are fees and data management.
Unlike cheques, most digital payments require a 3rd-party platform to send the money and they charge you sometimes a chunk of your revenue in the form of processing fees.
Coming to the latter con, data management, there is a huge potential for identity theft and credit card fraud when customers enter their card details into the platform.
In case you are utilizing a self-hosted payment gateway, then you will obviously be responsible for your customers' data safety and how you protect their financial information. Using hosted payment gateways or payment service providers is one way to handle the problem.
Albeit the cons, providing digital payments for your customers makes the whole experience easier and faster. In the market, there are a ton of online payment platforms so you can easily find the one you need that aligns with your business requirements, fits into your budget, and offer the kind of security you want to give your customers.