Everything in people's lives is more convenient than ever. Everything is easy, instant, and seamless, from booking flights, planning a holiday to quick online shopping. The real-time, smart digital services are delivered daily through their smartphones.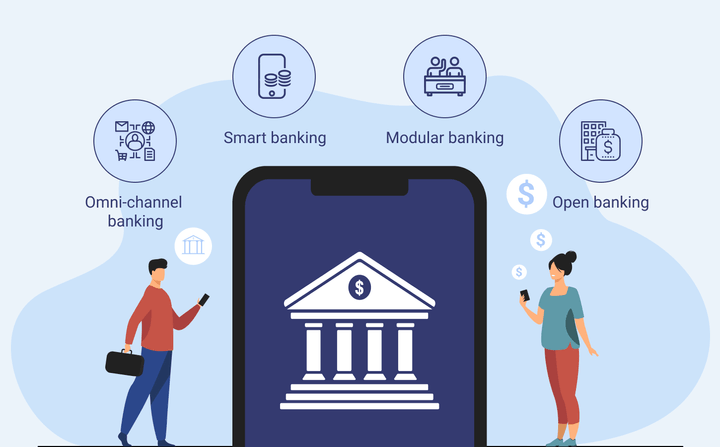 The smart digital platform power these superior experiences, and the digital-first model has changed the game forever. There has been a fundamental transformation in how enterprises and businesses digital strategies and staying relevant to customer's digital lifestyles.
Why banks need to deploy digital-first banking strategy?
Deploying a digital-first banking platform is now mandatory for the banks to get a competitive edge. When the tech giant Google makes its way into people's financial psychology by banking with a digital wallet solution, banks and financial institutes must implement and support the right framework to compete.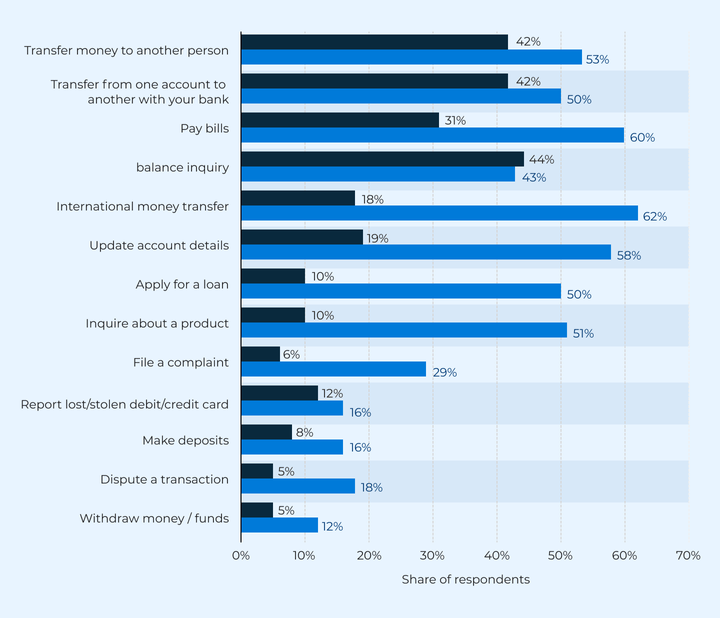 This is a digital-first strategy supported by four important pillars to deliver a seamless banking customer experience. The digital banking software blending with these pillars shapes the modular and smart banking system for the banks and financial institutes, giving them a competitive advantage. Each of these four pillars is foundation to success in the finance and banking sector,
Omni-channel banking
Smart banking
Modular banking
Open banking
Let's discuss each of them in detail.
Central Omni-Channel Banking Experience
The concepts of omni-channel banking solution or multichannel banking software have been debated for over a decade, with fewer people understanding the concept and even fewer people trying to provide a seamless experience across channels.
The duplication of workflow is costly for financial institutions and frustrating for customers who want their banking relationships to follow them seamlessly across all channels.
Instead of creating a digital business function for each channel, omni channel banking experience makes sense to do everything simultaneously and scatter it across all channels via a central hub. A central omnichannel digital banking platform is required to manage customer interactions at any touchpoint.
Financial institutions should be able to provide seamless experiences, regardless of which channel(s) the customer uses. People are different, but a customer's experience while using different channels needs to be the same.
Boost financial inclusion with Digipay's agency banking solution.
Personalized solutions by leveraging advanced data analytics
Consumers know that organizations have the potential to deliver a highly personalized experience. For banks and financial institutes, the ability to leverage data and advanced analytics to deliver personalized solutions will be the primary difference in the future.
Automated process tracks consumer behaviour and valuable information about customer needs, allowing banks to offer personalized services. The strength of this capability is that targeting and communication can be done immediately based on a transaction or a change in consumer behaviour.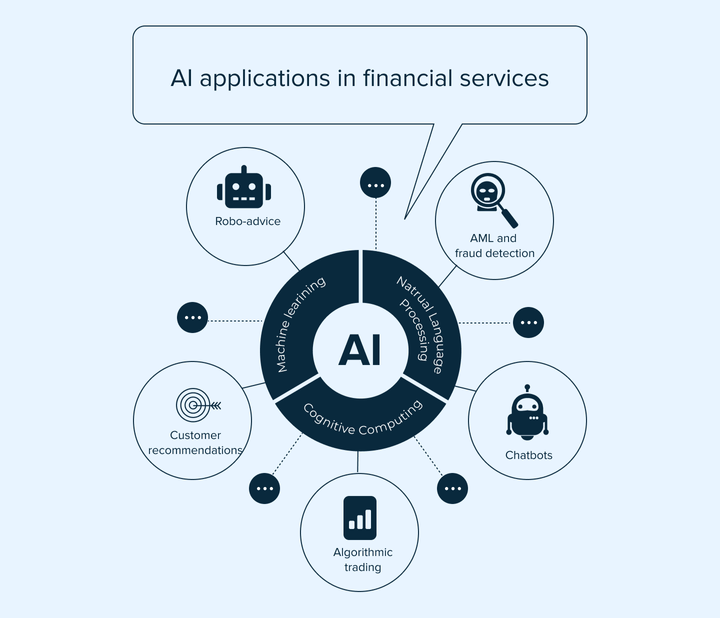 Smart technologies like artificial intelligence, Robo-advice, machine learning, and chatbots can automate the process, making segment-of-one possible at scale. The banks and financial institutes can gather meaningful and actionable information and deliver personalized solutions to their customer onboarding in banks, enhancing consumer values.
Read More: Transforming banks across the globe with Mobile banking
Modular Banking system for effective management
An outdated operating system can result in duplication of efforts and enormous efficiencies. The tech-based enterprises and Fintech banking rely on modular banking systems, which enable them to customize their deployment. This enhances the agility of solutions, enabling the banks to respond quickly to consumer expectations.
The modular banking system enables the banks to alter the processes, products, and channels as per their needs with minimal impact on their businesses. They can introduce new products, features, and functionalities with just a small tech team and maintain a low-cost budget for the new products.
Thus, branchless banking can experience enhanced innovation for the potential proactive development on behalf of their customers.
Open banking as a new Financial landscape
The ingenious concept of open banking solutions is transforming how banks and financial services are developed and deployed across the world. Unlike traditional banking, open banking enables consumers to view their financial accounts from one location. Rather than checking into the nearest local branch, the customer can directly log in to their website or mobile banking to initiate the transactions.
The open banking concept has changed the entire landscape of financial and non-financial service providers. Similar to aggregator services of Uber and Facebook, the banks can also offer services beyond traditional banking by integrating payments with restaurants, hospitality, and many other industries.
On the other hand, open banking payment solutions can help the lenders get an accurate picture of the consumer's financial status and risk level to offer a favourable loan term and micro-finance solution.
Digital transformation is reshaping banks and financial institutes
Digital technology began to reshape retail banking years ago but has been slow to shake off corporate banking. Some corporate bankers would have hoped that they would survive this ordeal. Digital disruption has finally arrived in corporate banking with a vengeance. Bankers now find themselves under tremendous pressure to act.
The disruption began with new competition from Fintech in banking introducing standalone solutions such as low-cost international transfers or supply chain financing solutions, driving digital innovation particularly platforms, artificial intelligence, and machine learning.
Read More: The impact of fintech on banks and financial services
The omni channel banking solutions for a loyal customer base are high for corporate banks. The product and service enhancements evolved in response to changing customer expectations. Over the next few years, we expect these new digital platforms to build banking apps and attract 30% of traditional corporate banking revenue.
Corporate banks need to make a front-to-back digital transformation to sustain this growth. Only those who manage this extraordinarily challenging transition will survive and thrive. In the first wave of digital adoption, several corporate banks launched several seamless digital initiatives.
The role of fintech in banking is very impressive. Banks need to develop a clear vision of how the corporate banking industry will evolve, formulate a comprehensive strategy for their banks and then build their digital initiatives accordingly.
If leaders don't cultivate coherent omnichannel banking, they risk a digital-first trend that ultimately fails to give their banks the best chance at success. By developing a guiding path, they can establish initiatives focused on these priorities:
Redefining the customer journey. Learn what's most important during travel cruises to improve the experience (and how such concerns differ across different customer segments).
Unleashing the power of data. Use the power of data collection and data analytics to understand customers better, identify business opportunities, and reduce costs.
Rediscover the operating model. Change the corporate banking relationship model to better account for customer needs and be open to collaboration.
Creating a digitally managed organization. Make it clear that digital transformation is a strategic priority and then support that strategy with the right funding, talent recruitment, openness to new agile ways of working, and a willingness to take risks.
Moving towards a more integrated digital-first banking platform, banks and financial organizations will be able to leverage data and advanced analytics to provide better-optimized customer journeys across all physical and digital channels. Banks and credit unions of all sizes wish to survive the transformation in banking today and must need to implement these in their digital strategy.
Digital-first approach and improved customer experience
Consumers are looking for ways to save time and money in every part of their lives. They will switch providers for the ones that provide the best experience. In a market where there is only a slight difference in price, product features, or benefits, consumers want the ability to easily multitask on any device, at any time, with their preferred retailer, airline, technology provider, or financial institution.
With omnichannel digital banking, financial insights and personalized advice are available in real-time. Most importantly, these insights are not only available internally but are immediately delivered to the customer, building trust and satisfaction. Let the customer or member know that you know them, are looking for them, and are going to reward them with enhanced value propositions.
A bank or credit union can respond to market changes that matter to an individual customer with a digital-first platform. By understanding the top predictions and trends for fintech and behaviour of the customer, the sales and marketing teams can deploy better services that address the customer's needs.
Customer-Centric products and services. Beacons like Amazon and Google define customer expectations. With this in mind, corporate banks need to rethink processes from a customer perspective to provide an excellent digital experience throughout the customer journey. They need to keep customers at the centre of all design decisions.

Implementing user-friendly technology. The banks need to think beyond their industry boundaries, adopt cutting-edge technologies such as robotics and AI, and replace legacy infrastructure with modern data-centric technology platforms.

End-to-end process optimization. Banks need to automate their processes wherever possible to keep costs down while improving customer experience. This will standardize and streamline automation processes, add speed and agility, and eliminate waste.
Final thoughts
For the most part, the financial services industry has been slow to respond to consumer desire to move from offline stores to digital devices. While digital options are available at most banks and financial institutes, there is a significant gap in customers' ability to access real-time, personalized experiences. To incorporate and simplify digital transformation in banking sector, connect with a reputed fintech service provider for the job.