With the increased education and awareness of financial services, agency services in banking have caught widespread attention among underdeveloped nations. Agency banking has brought forth the branchless banking system, making it available for people who reside in remote regions and do not have direct access to Banking Services. As advanced agency banking solutions are now available in the market, leveraging the banks to acquire untapped users is seamless and easy.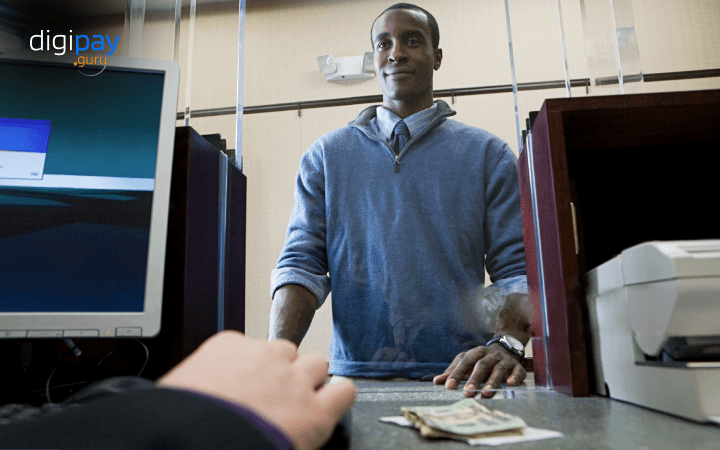 According to the Fintech: The Middleeast and Africa Report of 2021, Around 57% of Africa's population, i.e. around 95 million people do not have traditional bank accounts. Also, the BPC report on Digital Banking in Africa, estimates that around 360 million adults in Africa do not have access to any form of a bank account. This amounts to approximately 17% of the global unbanked population that does not have access to formal financial services.
In addition to that, a study by The Global System Mobile Communications Association found that there were around 303 million mobile internet users in Sub-Saharan Africa by 2020. Hence, the overall stats imply that there is a particular group of the African population that does have the facilities required to open a bank account but does not have access to banks near their vicinity. These people are likely to be potential users of agency banking services in the long run.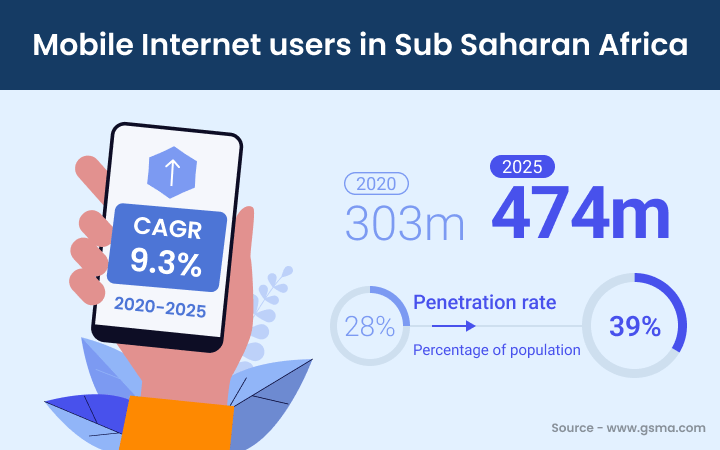 In this article, we will discuss the benefits and impacts of the branchless banking solution also known as 'agency banking'.
What is Agency Banking?
Agency Banking is a system where banks perform several banking services in remote areas with the help of their own agents or through 3rd party agents. This allows the banks to function at a minimum cost of operations and to acquire more customers.
Today, the world is becoming increasingly equipped with cashless payment solutions due to the trends of mobiles and excellent internet services. But the way to create maximum active customers for any bank has still been agency banking.
How do Banks implement Agency Banking?
The banks can implement agency banking in any remote or rural area where banking services are difficult to find through their own or 3rd party agents. There are 3 different ways to implement it:
Through stores, supermarkets, retail shops, post offices, NGOs, or any microfinance institutions in the area.
Through setting up Kiosks.
Through the agency representatives who provide door-to-door services in rural areas with the help of devices equipped with an agency management system.
Expand your market reach with the most reliable agency banking solution
Benefits of Agency Banking for Banks
Any business essentially targets the areas that are beneficial to its organization. Banks do the same. There are multiple benefits of agency banking for banks. They are:
Reduced Operational Costs
With agency banking solutions, banks do not have to have a physical establishment in every geographical area that they wish to target. Rather, they just have to create a tie-up with agents with their infrastructure to work for them. This cuts down their operational costs significantly, making it a cost-effective way of business/bank expansion.
Acquiring More Customers
Agency banking can make banking services available in any geography of the country for a bank. This means that it will most definitely increase the number of users/customers of their services. Because, in the area where there is no bank, there would be agents at your service, making banking services prevalent with or without a bank branch.
Read More: Future of customer onboarding in banks
Transactions in Real Time
With agency banking, customers can access their funds/cash, can make any transaction (deposit or withdrawal), can inquire about bank balance, account statements, and cheque status, and can receive any other banking services on a real-time basis. This helps financial institutions to make payments on time.
Understanding Customer Analytics
Bank agents develop a long-term professional as well as a cordial relationship with all the customers. And because of the regular transactions and interactions with the users, the banks can understand their regular requirements and financial patterns, which results in a deep understanding of analytics for making various key decisions about the customers such as loan lending.
With an increase in the rural population that indulges in banking through agents, banks get the opportunity to gather unconventional data based on customer transactions and purchase habits.
The transaction behavior of people in remote areas can be completely different from that in urban regions. Thus, the inferred analytics can be used by the banks to make exclusive financial products for both end customers as well as agents.
Better Customer Experience
Agency banking provides an enhanced customer experience to rural customers as it has brought banks to the doorsteps of users. The customers can visit their agents which are located in their proximity instead of waiting in long bank lines or traveling to the bank.
The users can perform banking operations with a formal ID or a biometric, such as withdrawing or depositing funds, paying bills, loan payments, recharges, and many more through their agents.
Secured Transactions
The users in rural areas believe more in human interacted services rather than machine-based services. As the bank agents are humane, customers feel more secure making the transaction through them. In addition to that, the customers are availed with the biometric technology of the bank and are given the bank pin or a magnetic chip/card that is used by them at the agent store.
Also, the payment processing security is maintained as the agent uses an m-wallet for all the banking transactions. The agents are entitled to increase their customer base by providing several digital and financial services to their customers.
Explore a foolproof platform with full security compliance for secure digital transactions
Banking Services Offered by Agents
To facilitate agency banking, the banks tie up with various agents who provide the banking services to the users on behalf of the bank. The banking services offered by the agents are:
Information Transmission
Balance inquiry, bank statements, account and loan applications, KYC information, and many more
Information Processing
Processing account and loan applications, opening bank accounts, analyzing the credit information for loan applicants, and conducting KYC procedures in video or physical form
Cash-in and Cash-out
Agency banking helps you in cash flow management in terms of deposits and withdrawals
Electronic Fund Transfer
Making bill payments, recharges, tax payments, disbursing government benefits, effecting payments, and so on
Impact of Agency Banking
The Case of Fidelity Bank, Ghana
During Covid Wave, FSD Africa supported the Fidelity Bank Ghana to assess a branchless banking model generally known as "agency banking". The project has been called "5x5x5" as it targets to bring banking services to 5 million Ghanaians with the help of 5000 agents in 5 years.
In the advent of COVID, agents helped as alternative channels for Fidelity Bank during the lockdown when about 38 branches were temporarily closed. Fidelity installed posters that referred customers of the closed branches to the nearest agent points.
As the positive cases started appearing, agents embraced protocol measures to work in a safe environment. When the lockdown intensified, 74% of typical daily active agents were still functioning, helping as a major channel for cash-in(deposit) and cash-out(withdrawal) mobilization.
COVID Alleviation Program of the government promoted digital services across the country as a method of dropping the adverse economic impact on SMEs and the health risks connected with handling cash.
Therefore, security officers allowed agents to continue the movement to allow their business activities In essence, the agents were known as an essential service. And hence, agency banking was a great success in Ghana.
Agency Banking in Nigeria
Lami, a micro-entrepreneur from Nigeria, ran a food stall near Minna, Nigeria, for years but didn't have a basic bank account. She made less than $3.20 per day and kept her savings at home or deposited them with casual collectors who may be untrustworthy and classically don't pay interest. Like millions of people, she didn't have a choice—formal banks were short of extensive branch networks, especially outside of major cities.
This situation was four years ago but today, Lami, who is 35 years now, has started using a bank agent near her home to make cash-ins (deposits) in her bank account every month at a microfinance bank. In Nigeria, more than 42 million adults live in rural areas that have a deficiency of basic banking services.
Significantly, the global community makes concentrated labors to address the financial needs of 1.7 billion adults without a bank account worldwide.
Almost all of these people live in developing countries where access to financial services is one of the main limitations, particularly in rural areas. As part of an extra step to support similar initiatives, IFC recently declared an expanded partnership with LAPO to offer its services to other less developed economies and fragile states in the continent.
This study as a whole will also help in monitoring the progress and guiding future projects. As the Financial Institutions Group Manager for Africa and the Middle East, says "from baseline to final study, the research helped us form the go-to-market approach, better monitor the progress of the project with the client, and document our grasp and development impact with our donors."
Fruitful projects like these should be imitated because, without access to finance or basic bank accounts, people face difficulties in getting their wages or boosting their savings, growing their businesses, and pulling their families out of poverty.
Increasing shared wealth and eliminating extreme poverty, the twin goals of the World Bank Group, cannot be attained without the full and equal financial contribution of both women and men.
Concluding Thoughts
There are ample top digital payment trends, such as Wallet, QR Codes, UPI, Biometric authentication, point of sale, smart speaker payments, AI, agent management solutions, and so on. These trends may come and go but the population of our country remains constant and so does the requirement for banking services and agency banking.
Banks are combating the issue of financial inclusion with the help of an arrangement led by bank agents in rural and other under-served regions without banks. With the help of agency management systems, 3rd party agents make transactions on behalf of financial institutions and allow customers to convert e-money to physical cash for use.